Rioja creates a buzz in the markets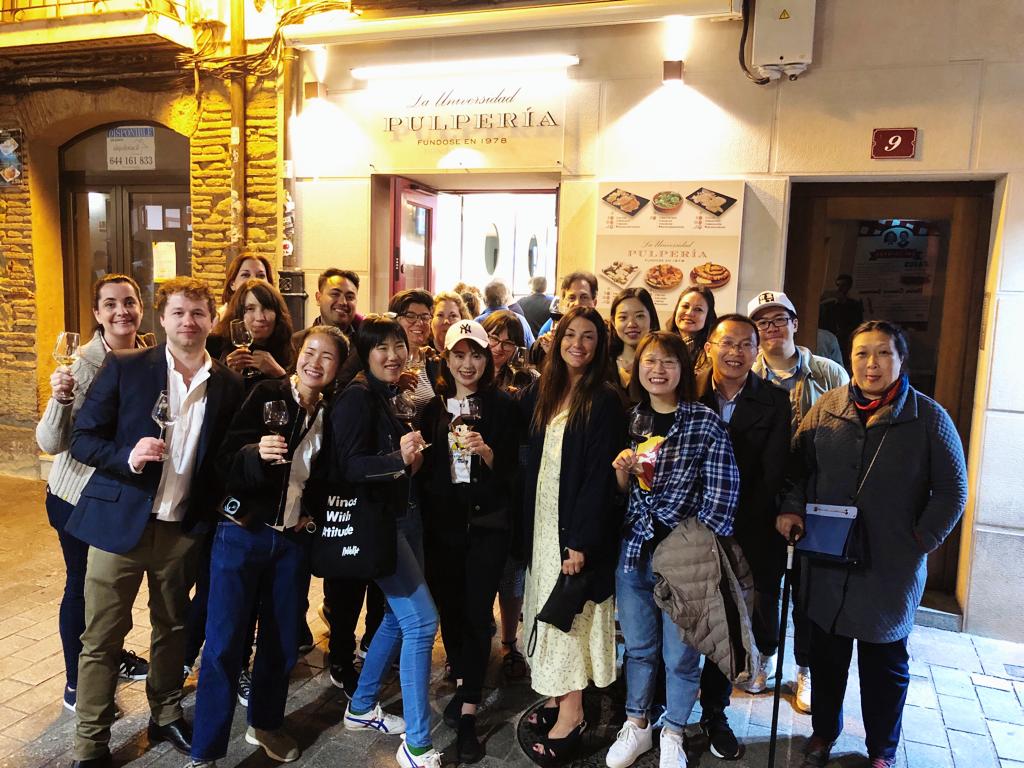 Nearly 100 professionals from China, the United States, Norway, Japan and the United Kingdom, including recognised sector opinion leaders and professionals, visited DOCa Rioja this month to gain first-hand knowledge of the region's wines and wineries.
This month, the Consejo Regulador was visited by almost 100 professionals with buying power from several of the strategic markets for Rioja: China, the United States, Norway, Japan and the United Kingdom.
Along with Spanish Wines in China and together with the prestigious Spanish MW, Pedro Ballesteros, four key buyers from China met at the institution's headquarters to deepen their knowledge of the DO. They received technical training from the heads of the organisation and a tasting masterclass led by Ballesteros. A group of 20 students from the Masters in International Wine Management at the Hong Kong Polytechnic University and 30 professionals from Norway were also received at the Consejo Regulador by the General Director, José Luis Lapuente, who gave a masterclass on the singularities of Rioja, taking participants on a journey through the history of Spain's oldest wine region.
Kenichi Ohashi, the only Japanese Master of Wine, visited the DO's headquarters to catch up with the team and learn about the latest developments in the region.
In order to support point of sale campaigns being carried out in the United States and Canada, several beverage managers from renowned hotel chains in New York, Texas, California, Nevada, Seattle, Calgary and Toronto visited various Rioja wineries and sampled wines. They highlighted "the diversity of wines from the three Rioja regions, as well as the high quality of the rosados".
Additionally, several groups of journalists travelled to Rioja to learn about the recent changes shaping the region. Opinion leaders from the USA, China and the UK visited the DO with the aim of experiencing enotourism in Rioja. The journalists, representing media titles such as Wine Enthusiast, China Food Magazine, Wine Magazine, GQ, Elle, Marie Claire and Glamour, enjoyed unique experiences such as a Segway ride between vineyards or watching the sunrise over the Riojan landscape from a hot air balloon.
The trips are part of the Consejo Regulador's promotional plan for key export markets and aim to showcase the characteristics and uniqueness of the region, both in its viticulture and wineries, as well as in its wide range of wine styles and wine tourism experiences. Last year a total of 111 media professionals travelled to Rioja, where they were able to visit 206 of the region's wineries. This year, the number of visits has increased significantly compared to previous campaigns in order to welcome more lifestyle press, in addition to wine and food writers.