Rioja shines at 'Museum Night' in Frankfurt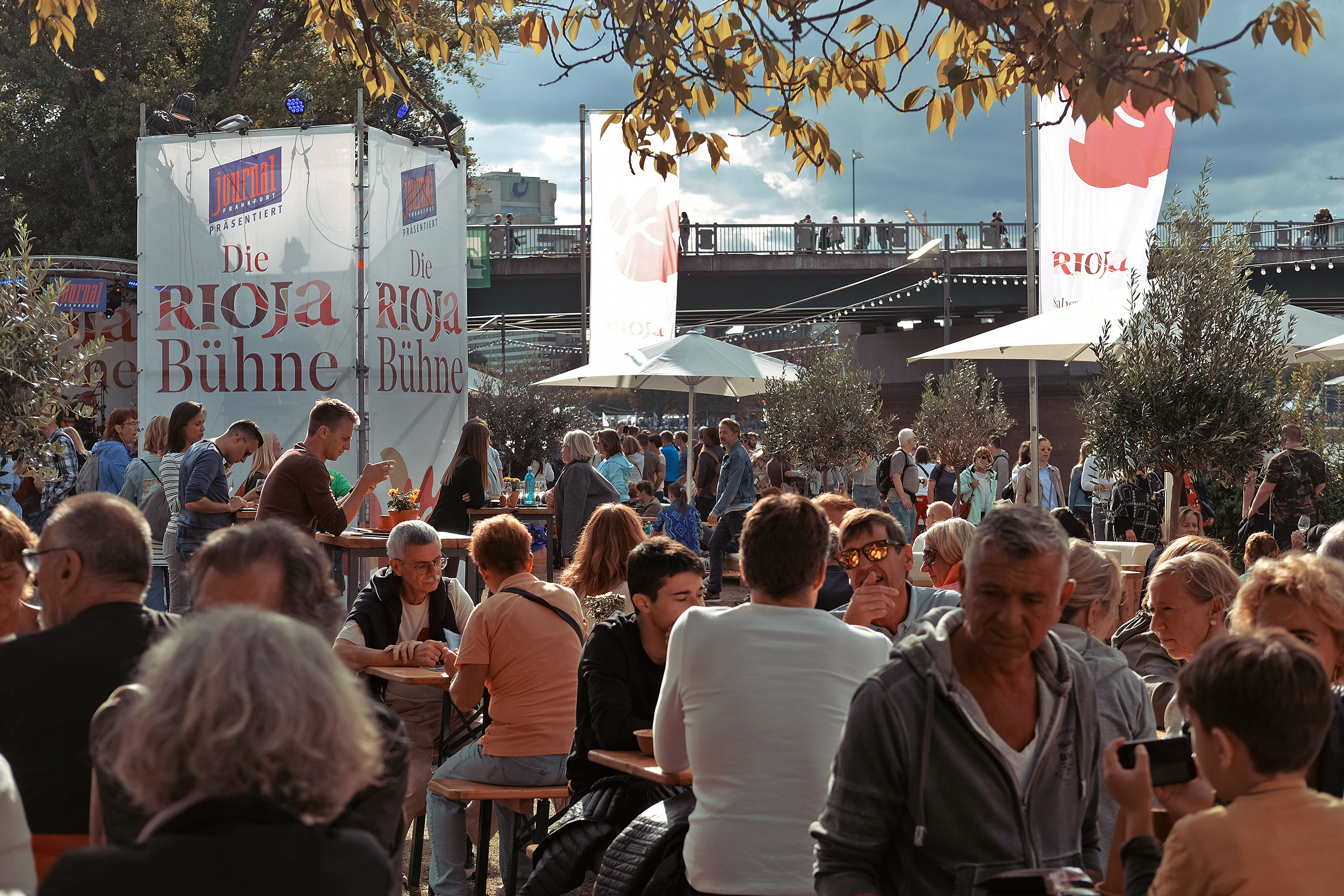 More than 6,500 people turned up at the Rioja Wine Bar at the Museumsuferfest in Frankfurt, an essential event for almost two million young Germans who had no intention of missing out on the latest edition of 'Museum Night'
As part of Rioja's promotional plan for Germany, the second biggest destination for Rioja wine exports, last weekend the banks of the River Main in the city of Frankfurt were transformed into a real party venue at which visitors were able to discover all the diversity and quality of Rioja wines.
A total of 1.8 million visitors came along to the festival where, in addition to visiting 23 different museums at night, Rioja hosted an eye-catching wine bar of almost one thousand square metres decorated in line with the graphic image of the new global brand message Saber Quién Eres. Visitors to the bar were able to taste more than 40 different wines, all paired with delicious tapas, enlivened by the sounds of various live bands. Expert staff provided information to educate consumers about the different wine styles and grape varieties of Rioja.
The wine lovers who came to the event were able to enjoy the best views in the city, live music from numerous groups and DJs, and the very best cuisine, all essential ingredients that made the event an unparalleled experience where the region's wines most certainly grabbed the attention of the 6,500 foodies who came along to the Rioja stand to raise their glasses with, and to, Rioja.
Over the three-day festival more than 1500 bottles of Rioja wine were served along with 1000 tapas, a huge culinary success that was delivered by Rolling Taste, the well-known experts in street food who highlighted "the warm welcome given to the huge variety of white, rosé and red wines from Rioja, which once again were a focal point for the public during the Museum Night experience."