Rioja Month in Switzerland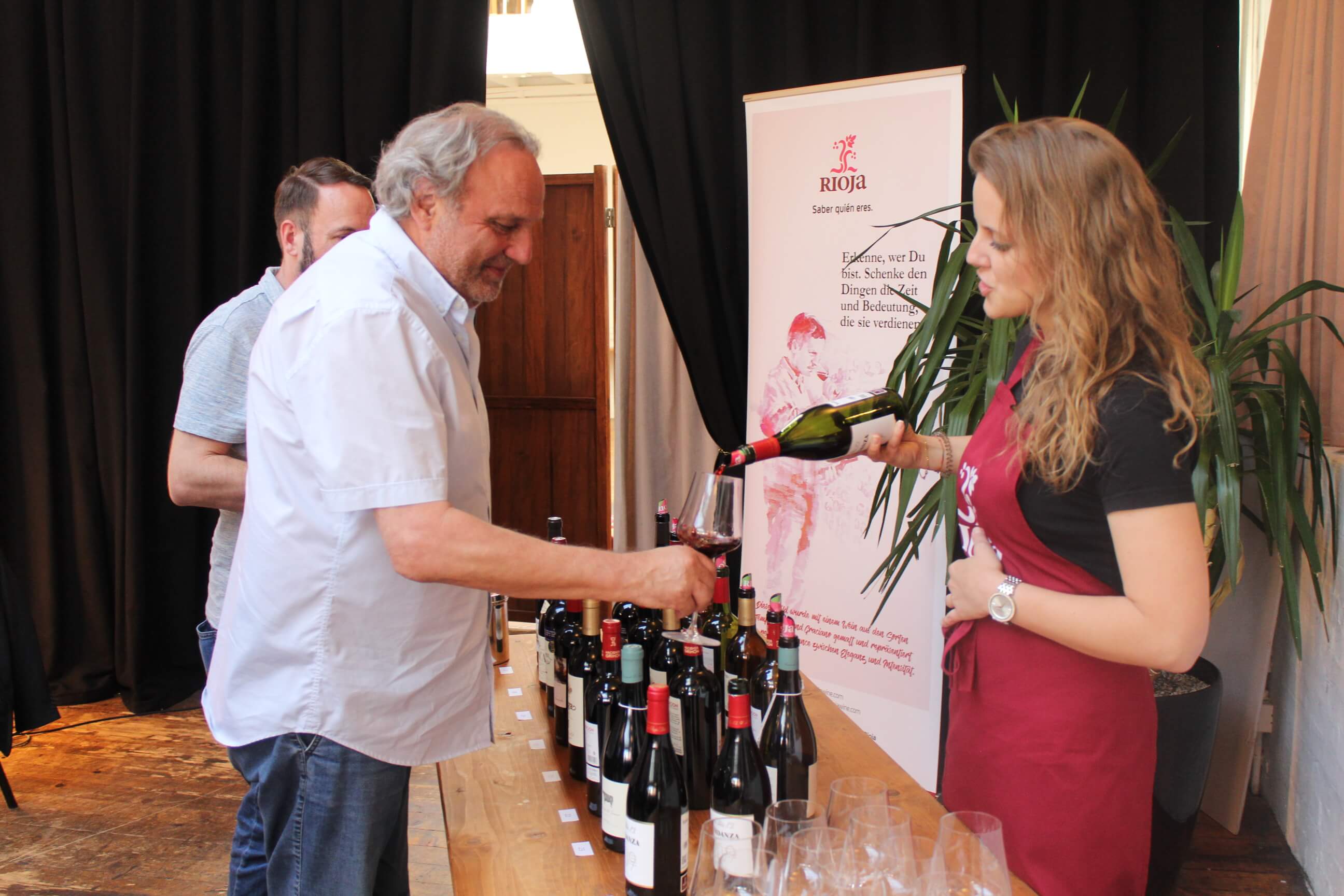 During the month of May, Rioja wines featured at several of the most renowned gastronomic events in Switzerland, including the popular FOOD ZURICH festival and a trade presentation at the Basel football stadium.
As part of the promotional campaign implemented by the Consejo Regulador in the Swiss market, wines from 50 of the region's wineries featured at the popular FOOD ZURICH festival this month. The event celebrates its fourth anniversary this year in the economic capital of Switzerland, welcoming more than 75,000 visitors to one of the large warehouses in Jelmoli, a zone next to the main station. An invitation-only event was also held at the Basel football stadium.
Wine and gastronomy enthusiasts met this month at the prestigious restaurant "Smith & de Luma" where, in an intimate and informal environment, they sampled and enjoyed Rioja wines with a range of pairings, including roasted suckling pig.
Beyond Zurich, in June, the 'Rioja Trade Booklet' – an annual catalogue detailing the qualities of the region and its wines, was presented in the VIP lounge of Basel football stadium. More than 100 professionals from the sector, including importers, buyers, restaurateurs and key specialised media, attended the event to learn about the latest developments in Rioja, as well as gaining recipe inspiration for dishes based on aromatic herbs that match perfectly with the region's wines. The celebrated chef Ralph Schelling, who worked with Ferran Adrià, was in charge of presenting the recipes which will feature in the manual and will be sent to more than 30,000 professionals throughout the country.
Switzerland occupies fourth place in the Rioja wine export ranking – after the United Kingdom, Germany and the United States – and is, proportionally, one of the countries where the most wine is consumed per capita (37 litres per inhabitant per year). More than 5% of exports are concentrated in the Rioja market, some 5.3 million litres, and more than half are Reservas or Gran Reservas.