Premium pancake and Rioja pairings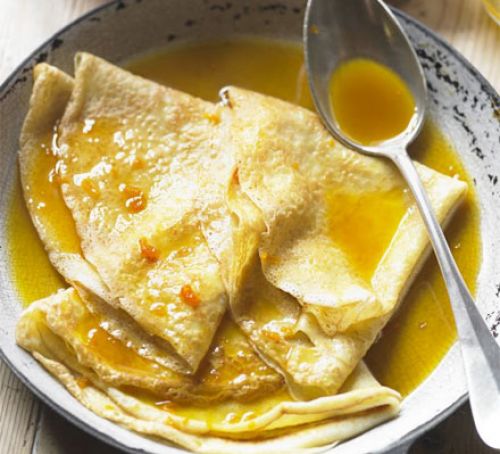 It's Shrove Tuesday! The best thing about this day is the excuse to eat pancakes for every meal. Do you prefer sweet or savoury? Luckily there's no need to choose, and we've got a Rioja pairing for many pancake recipes. Get ready to make the most of Shrove Tuesday with these different pairings we've prepared for you.
White Rioja with Crêpes Suzette
Rediscover this classic French recipe from BBC GoodFood. A fruity white Rioja will go perfectly with these crepes thanks to its acidity and citrus fruit aromas which will complement the blood orange and lemon in the pancakes. This pairing is a wonderful combination of French cuisine and the Rioja wine region!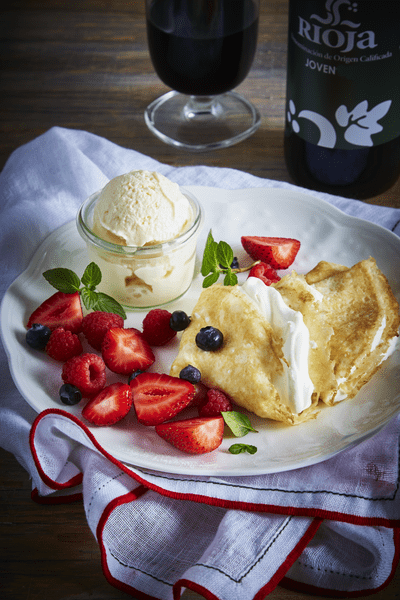 Rioja Rosado with strawberry pancakes
This strawberry, almond and caramel pancake dish from Good to Know is likely to be popular with many, but be sure to choose the correct wine to pair with it. To enhance the sweetness of both the strawberries and the caramel, favour a fresh and vibrant Rioja Rosado. A Rioja Rosado paired with the sweet strawberry, crunchy almond and sticky caramel work wonders together.
Rioja Crianza with spinach and mushroom pancakes
Restyle this savoury crepe recipe from Delicious Magazine by matching it with a fruity Rioja Crianza. A smooth Crianza will complement the crispiness of the crepe while the oak influence will bring some body to the dish whilst perfectly complementing the flavours of the pancake which is stuffed with stilton and spinach and topped with a soft poached egg.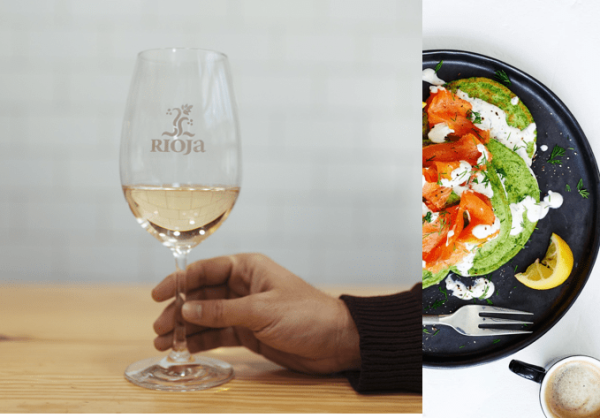 Oaked white Rioja with salmon pancakes
Opt for green pancakes with soured cream, smoked salmon and dill to discover delicious flavours highlighted by this wine pairing: a rich and complex oaked white Rioja. The time spent in the barrel brings special smoky aromas to the wine, and a glass of this will reveal the delicacy of the salmon and the creaminess of the soured cream.