Almost 500 people met up in Viana to celebrate Movimiento Vino DO day with the DOCa Rioja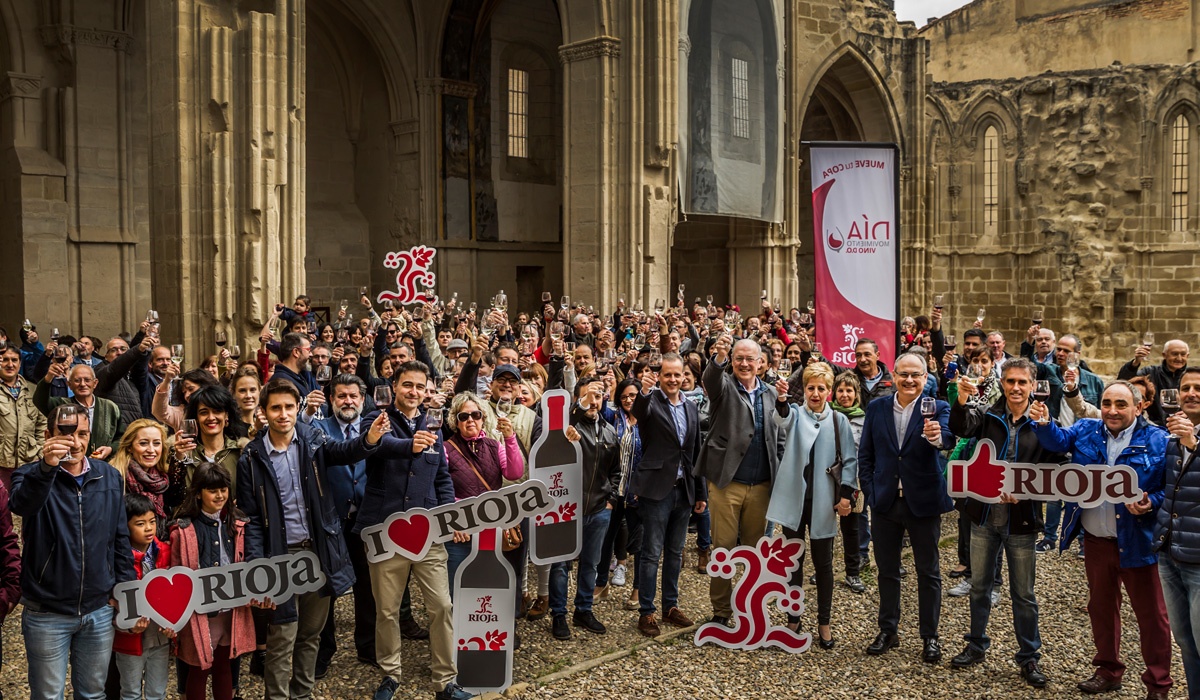 Designations of Origin, from 13 Autonomous Communities, that took part simultaneously in this initiative.
The DOCa Rioja partnered with the Town of Viana to organise the event in the ruins of the church of San Pedro where almost 500 lovers of wine and good food came along to raise a glass to Designation of Origin accompanied by music.
This festive event is intended to showcase wine from designations of origin, inviting all participants to discover and enjoy the wine as well as the places and surroundings where it is produced.
On 12 May, the DÍA MOVIMIENTO VINO DO (DO Wine Movement Day) was held for the second time; a fun, festive and participative event involving 28 Designations of Origin from 13 Autonomous Communities, featuring a range of different activities that showcased the quality wines produced in their particular regions.
The DOCa Rioja invited the guests to meet at 1.00 pm at the ruins of the church of San Pedro in Viana, Navarre. The big stars of the event were the institutional wines of the DOCa Rioja Control Board and chistorra, a traditional local gourmet product.
Movimiento Vino DO is an initiative of CECRV (Spanish Conference of Wine Control Boards) and, in its second edition, 28 designations of origin participated: DO Almansa, DO Arlanza, DO Binissalem-Mallorca, DO Bullas, DO Calatayud, DO Campo de Borja, DO Cariñena, DO Catalunya, DO Cigales, DO Condado de Huelva, DO Jerez-Xéres-Sherry y DO Manzanilla-Sanlúcar de Barrameda, DO La Mancha, DO Vinos de Madrid, DO Montilla-Moriles, DO Monterrei, DO Navarra, DO Rías Baixas, DO Ribeira Sacra, DO Ribeiro, DO Ribera del Duero, DO Ribera del Guadiana, DOCa Rioja, DO Somontano, DO Tacoronte-Acentejo, DO Uclés, DO Utiel-Requena, DO Valdepeñas and DO Yecla.
About the CECRV
The Spanish Conference of Wine Control Boards (CECRV), which encompasses 53 Spanish DO wines, is the national association that represents the wine designations of origin. Movimiento Vino DO is the public brand name with which they communicate with consumers, conceived as a gateway to those who are not yet familiar with the world of wine. Through its website and social media, it provides content prepared in-house in a fresh, direct, visual language from the perspective of enjoyment, achieving continuous interaction between wine enthusiasts and novices.