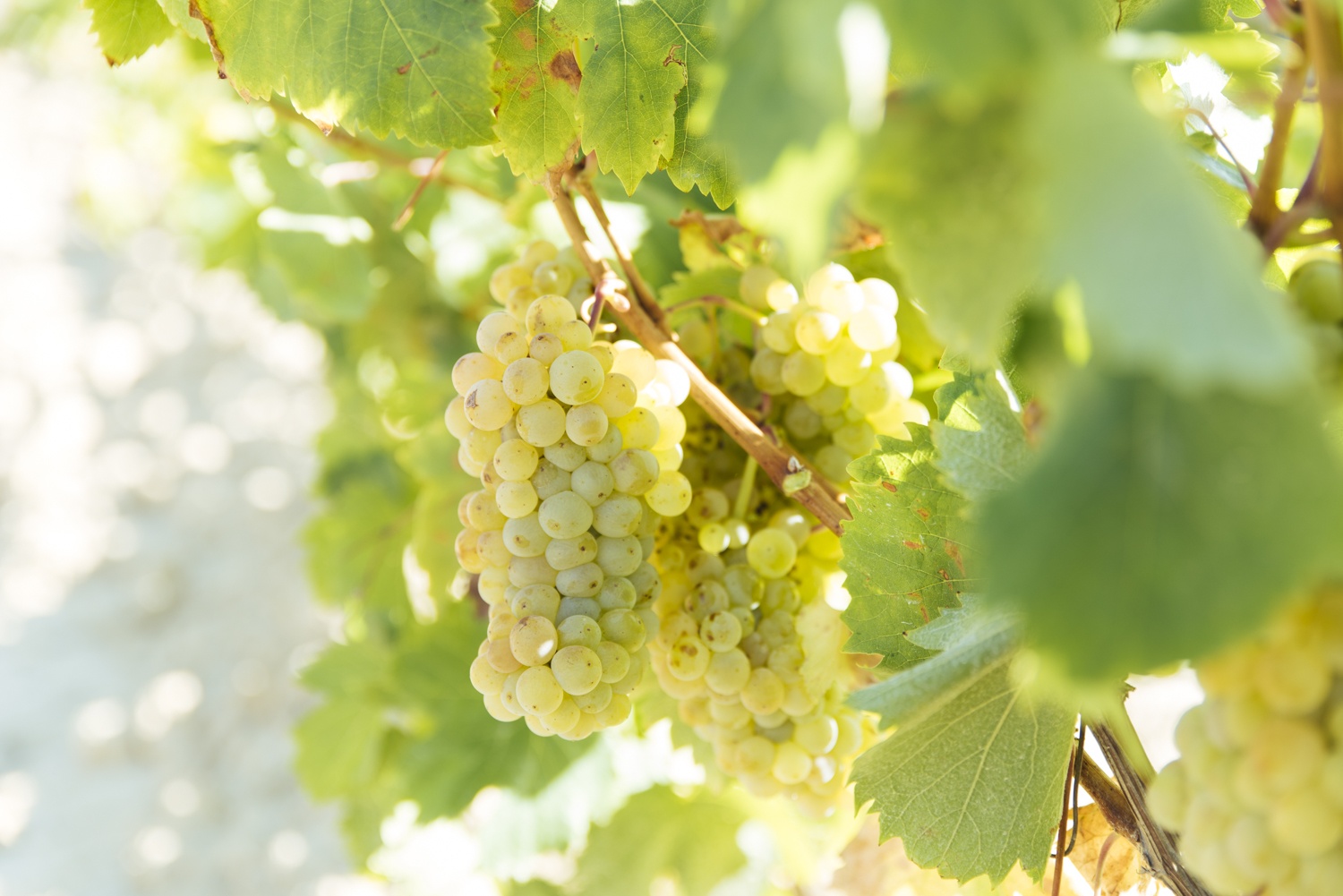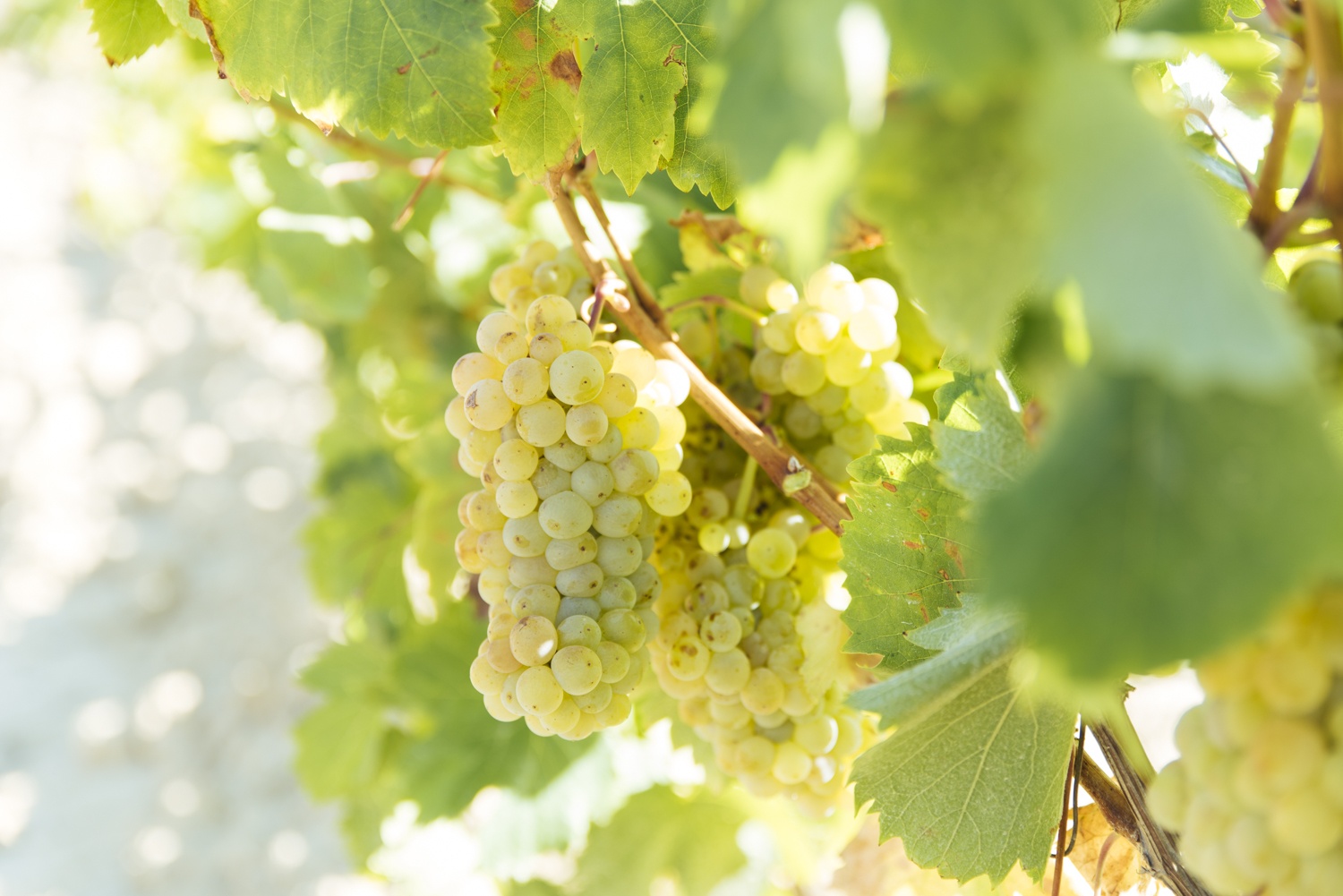 The name Turruntés is often confused with the Galician variety Torrontés; however it has nothing to do neither with this variety nor with the variety cultivated in Argentina.
According to DNA analysis, the only similar variety would be the Albillo Mayor, in Castilla-León. The alcohol content is low and the acidity high, with low pH and high concentration of tartaric acid and low potassium.
This wine can be described as straw yellow in colour with greenish tones, light on the palate, with acidity and bitterness, as well as medium-short persistence.
Features
Impression
Medium-sized, compact bunch. Medium-sized, spherical berries; the ripest berries are golden with dark spots. Very thin and tender skin.
Aromas
Fruity with a vegetal and slightly herbaceous character.
Hints/Reflections
Predominant notes of apple.
Resistance
Moderately susceptible to powdery mildew, slightly susceptible to botrytis and downy mildew. Sensitive to spring frost.
Ripening
Early budding and ripening.