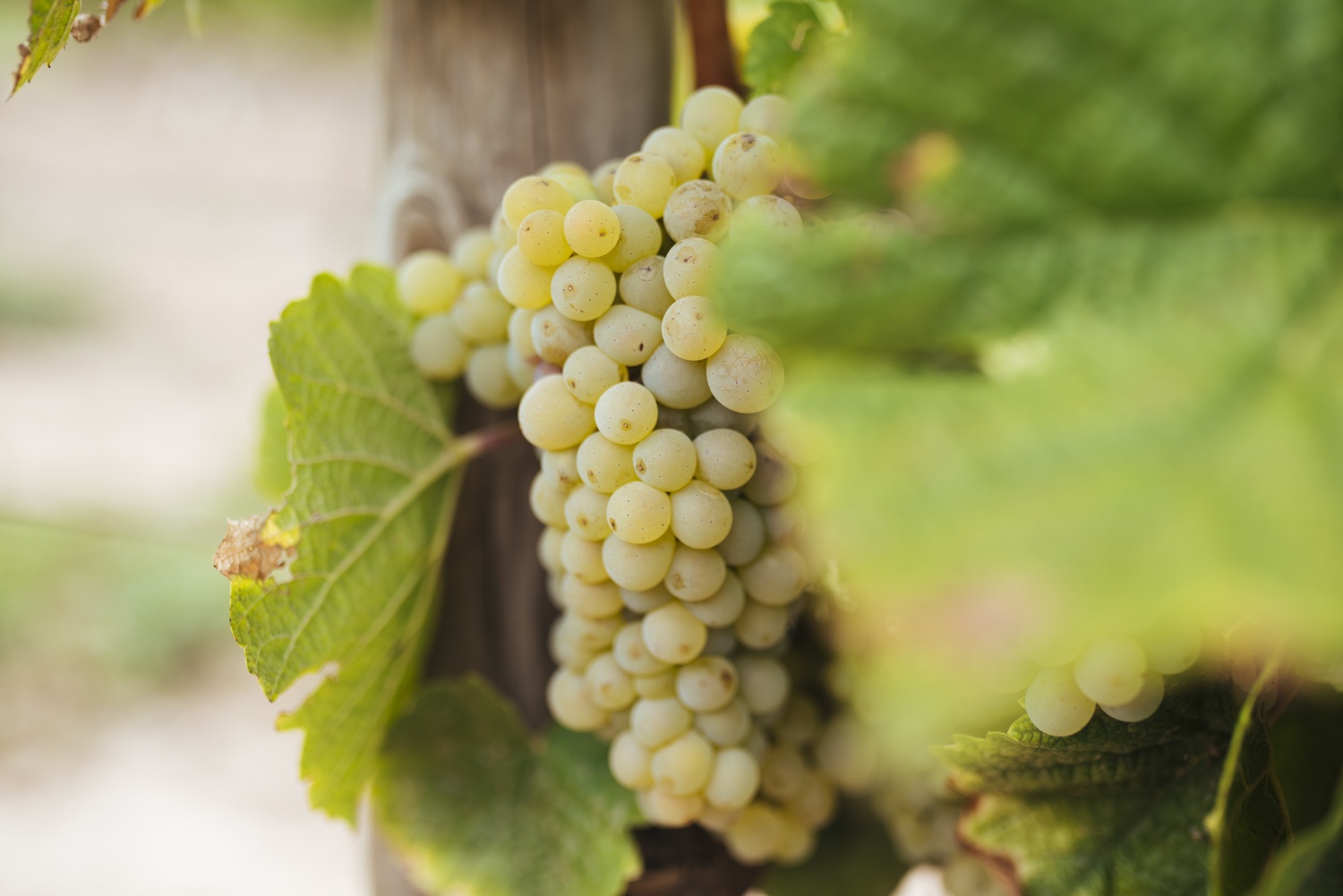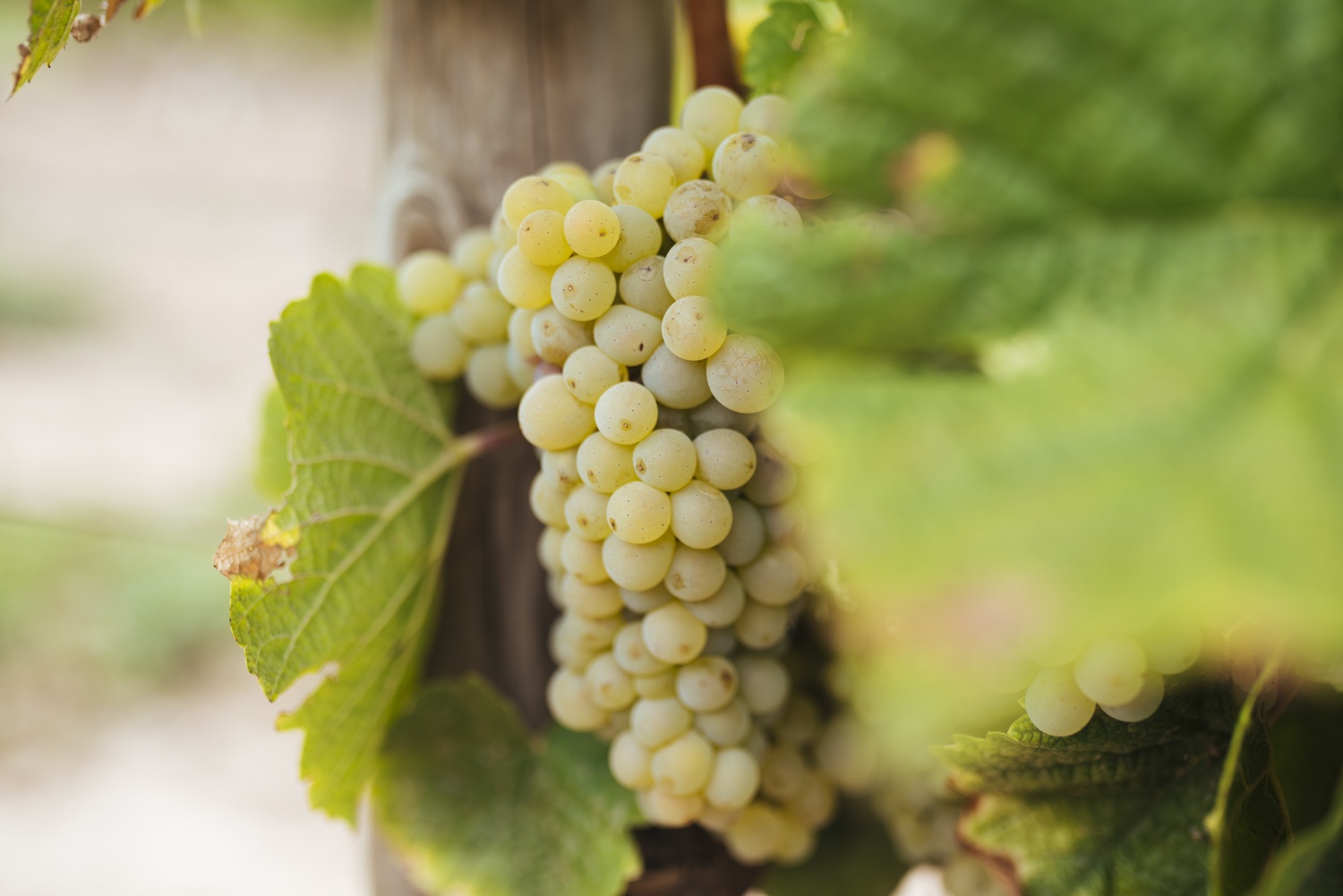 It is part of the international list of quality white wine varieties. As with other varieties, it behaves differently depending on the climate in which it grows.
Cultivated in Rioja, it produces elegant, dry and acid wines.
Features
Impression
Very small, compact bunch with a very short stalk. Small, spheroidal shaped berry, medium consistency skin and greenish-yellow colour. The pulp is consistent and of great aromatic intensity.
Aromas
Herbaceous aromas, grapefruits and tropical fruits.
Hints/Reflections
Citrus, pineapple, green melon and green pepper.
Resistance
Requires loose, low fertile soils. Medium resistance to winter frost and sensitive to intense drought.
Ripening
Early budding. Medium-early ripening.