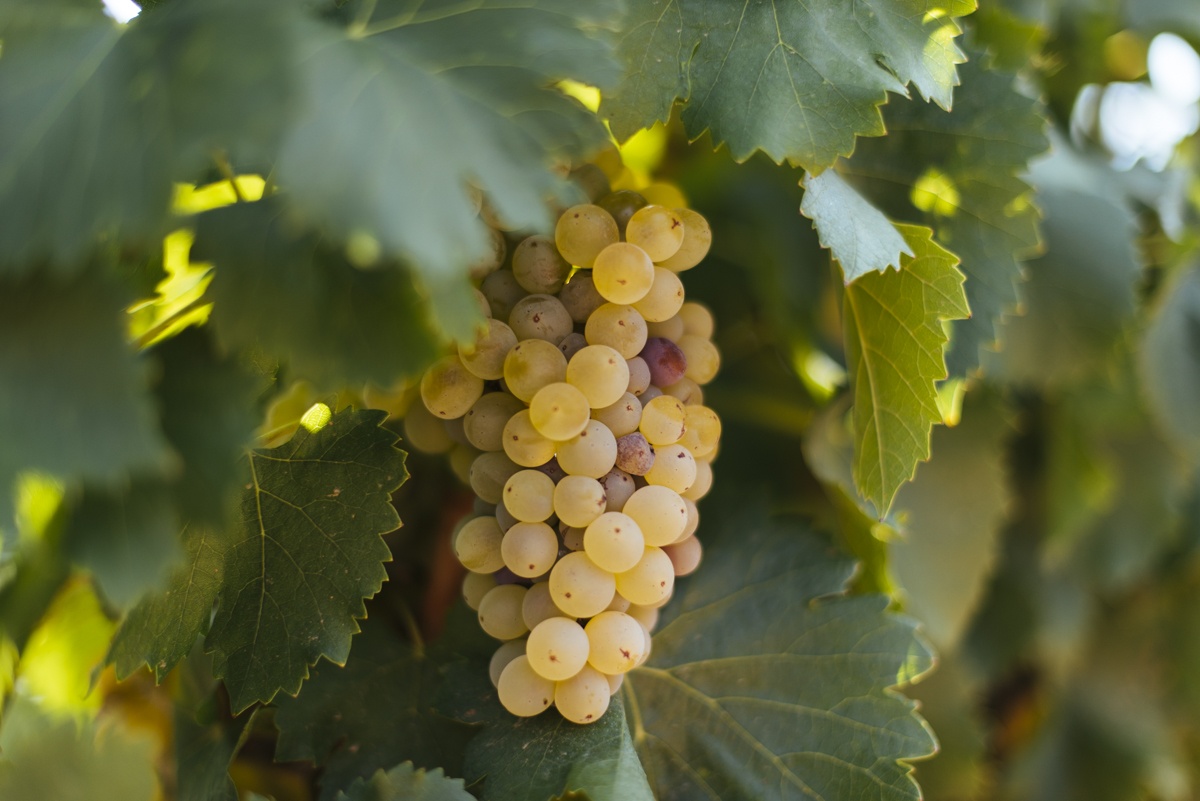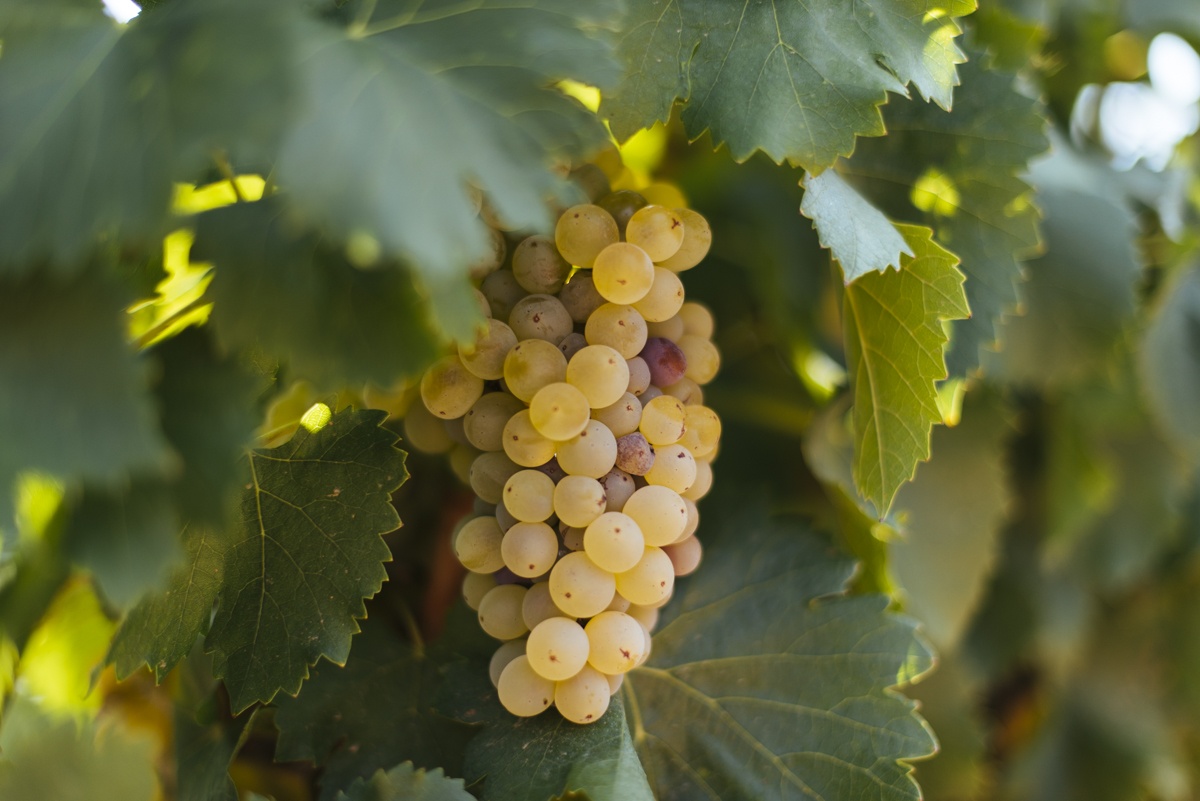 As it is a mutation of Garnacha tinta, its oenological behaviour is very similar; (alcoholic wines rich in extract, but lacking in aroma and acidity).
It can form part of blends with other white varieties or in single varietals. Grown in cool areas, it produces a pleasant wine with good acidity.
Features
Impression
Medium-sized, elliptical in shape and fine skin.
Aromas
Medium intensity aromas with floral, fruity and herbaceous notes.
Hints/Reflections
Notes of ripe fruit.
Resistance
Very resistant to drought, wind and adapts to unfertile and stony soils.
Synonymies
Grenache Blanc