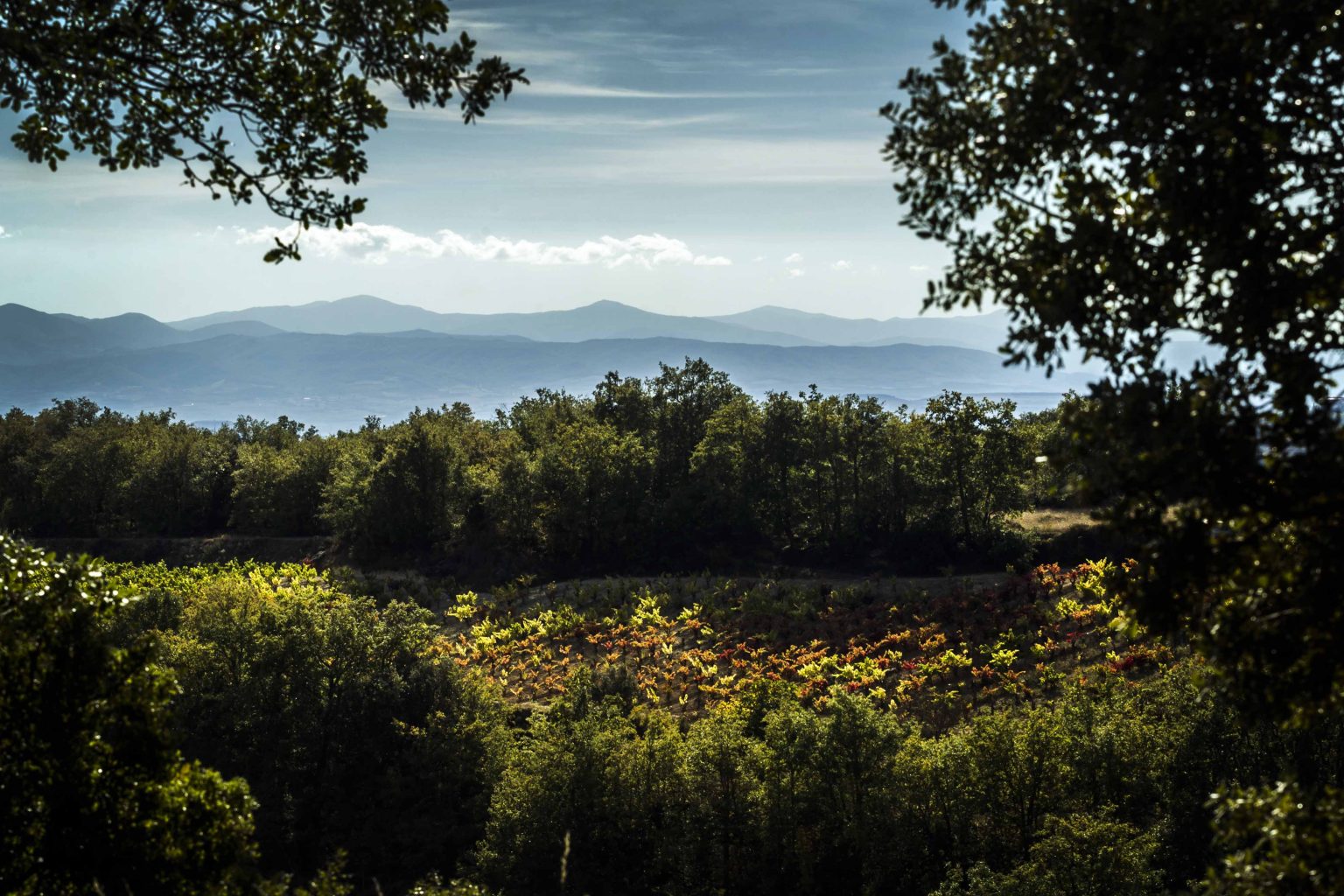 Finding
the north
In the Northeastern bank of the Ebro river, extending over a little more than 300km2 in the South of Alava, lies Rioja Alavesa. This sea of wineyards combines historic wineries and winemakers, plus innovative architecture in a unique landscape.
Rioja Alavesa is an international benchmark in wine tourism, to discover everything from megalithic monuments and Bronze Age sites or landscapes of vineyards dotted with medieval villages to designer wineries with the latest advances in winemaking innovation.
Average temperatures
-03º/15º
Annual rainfall
200/400 L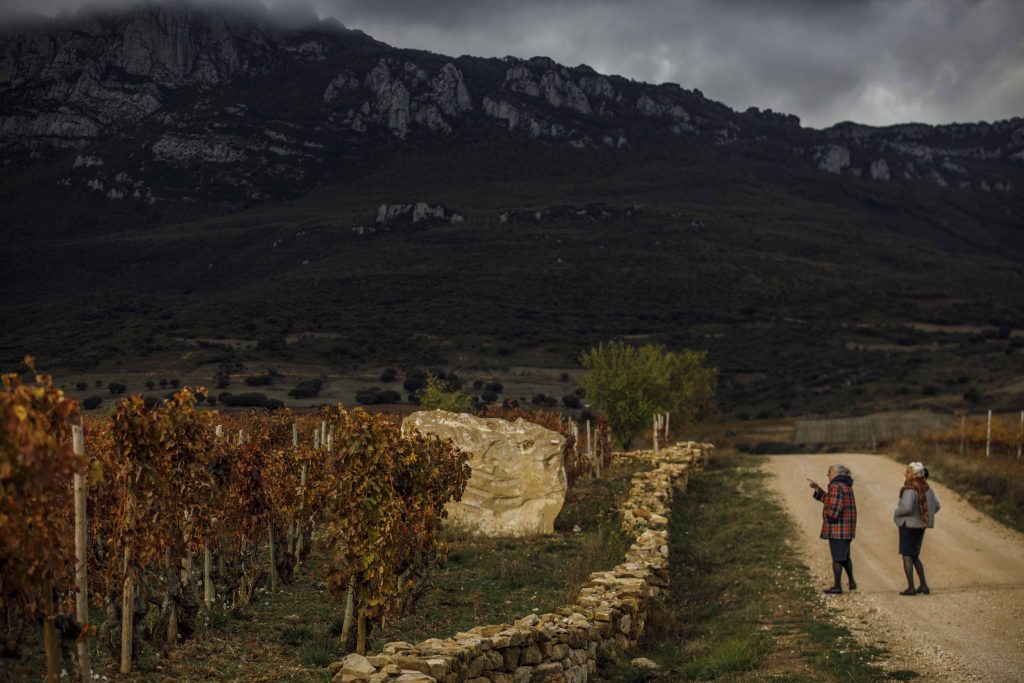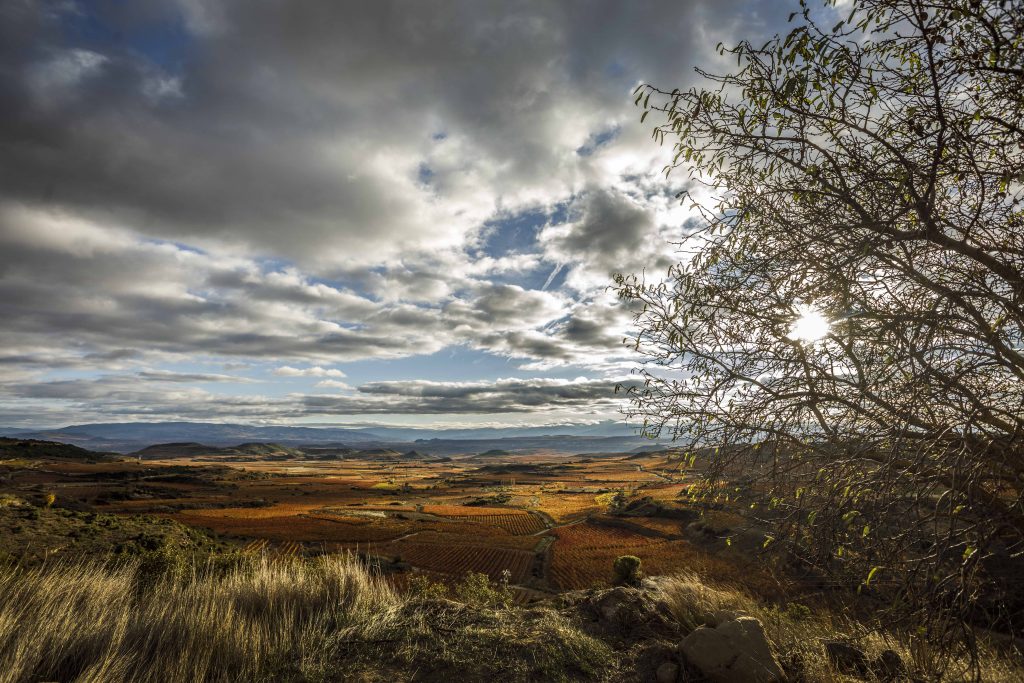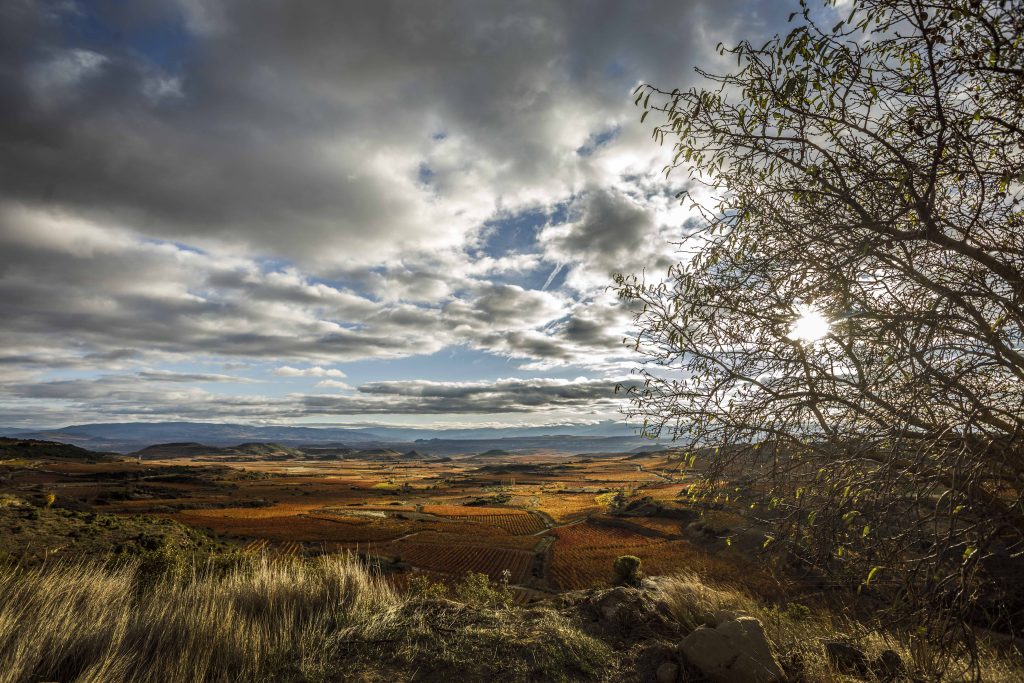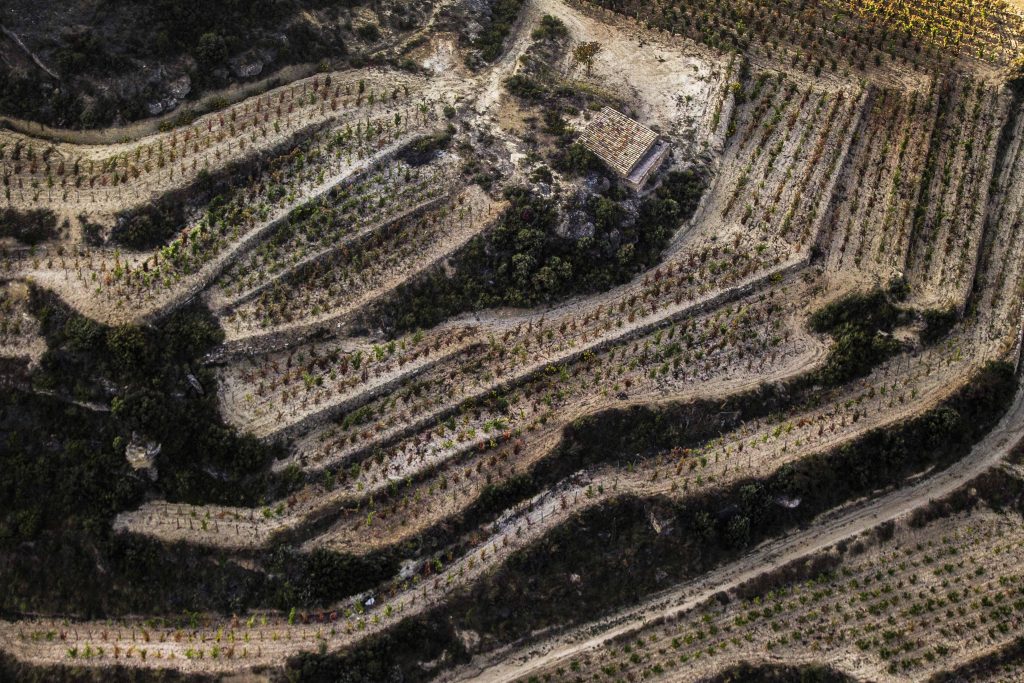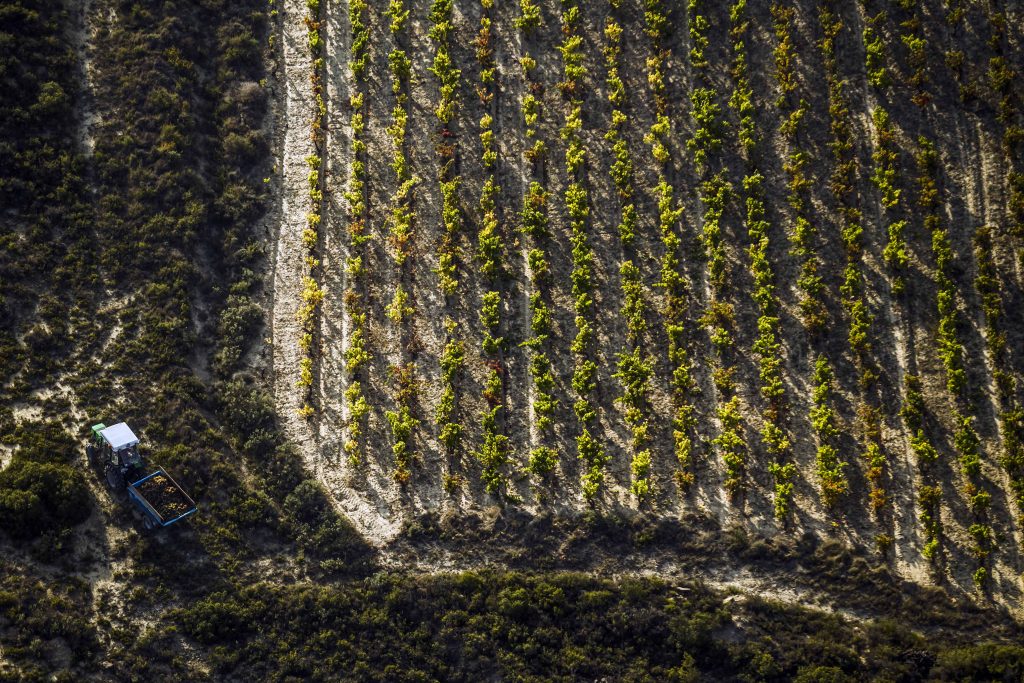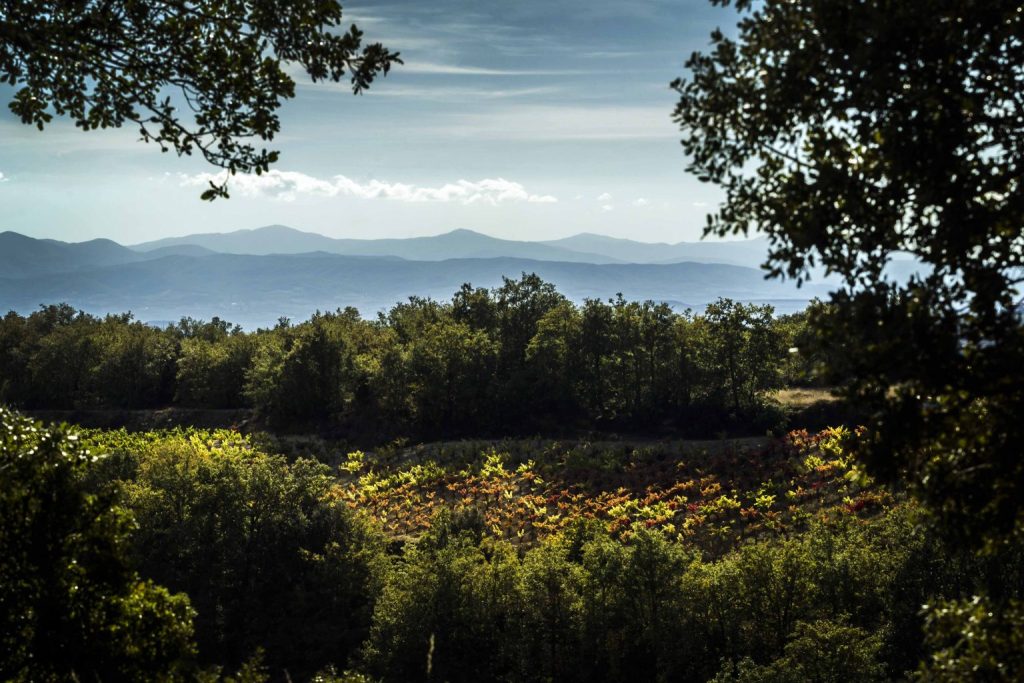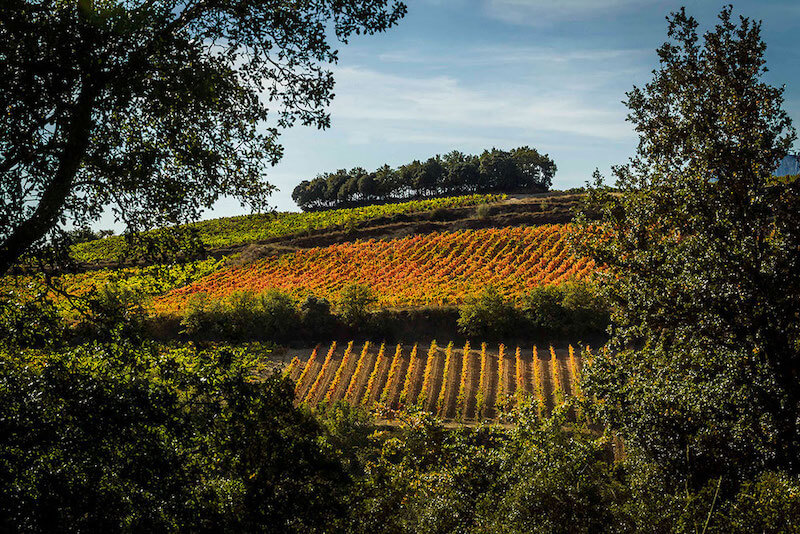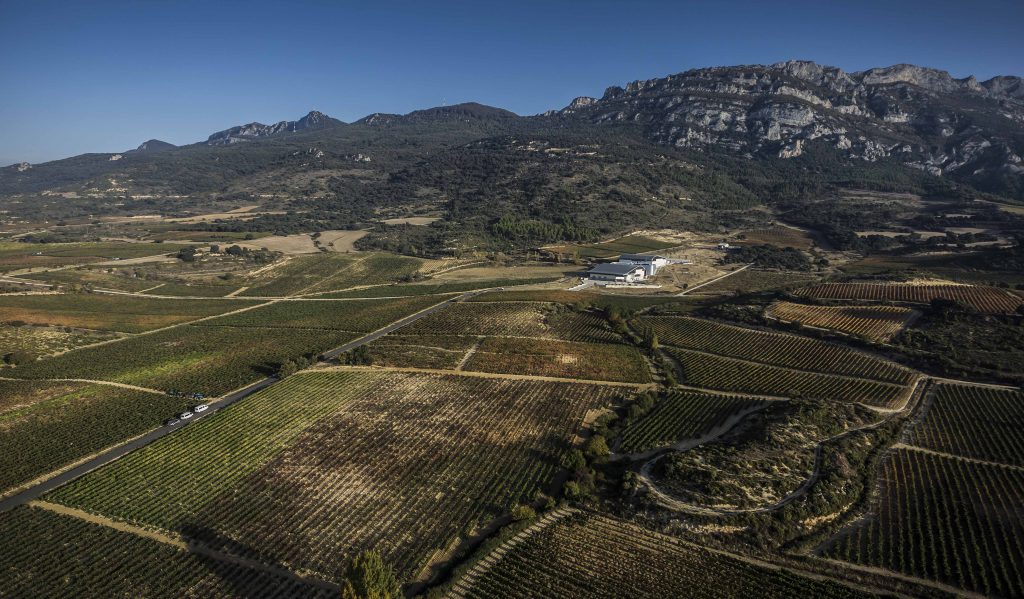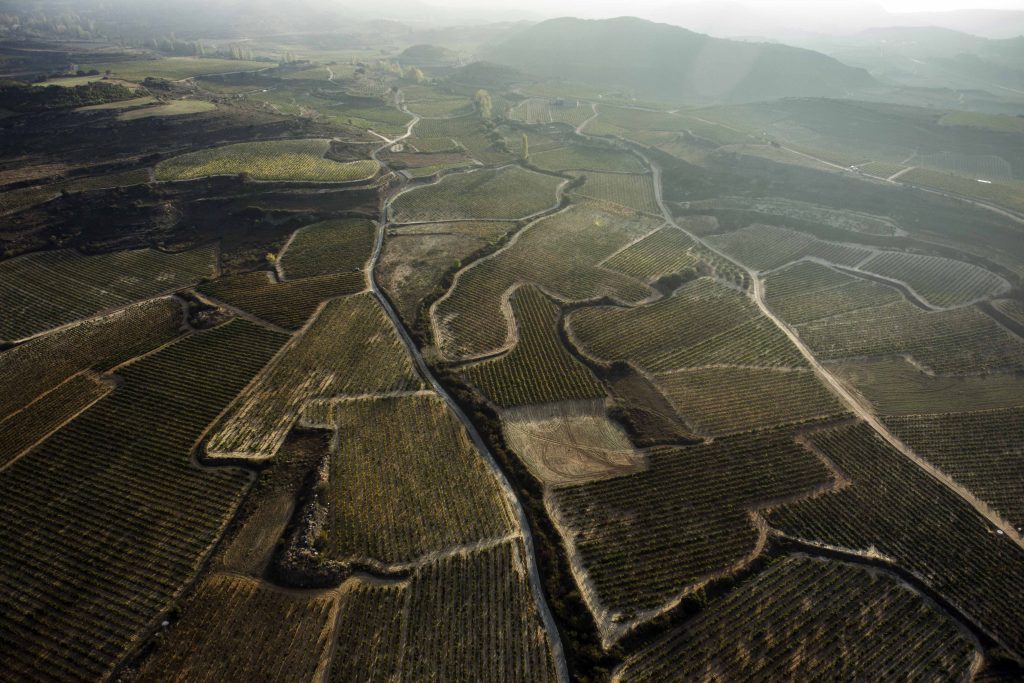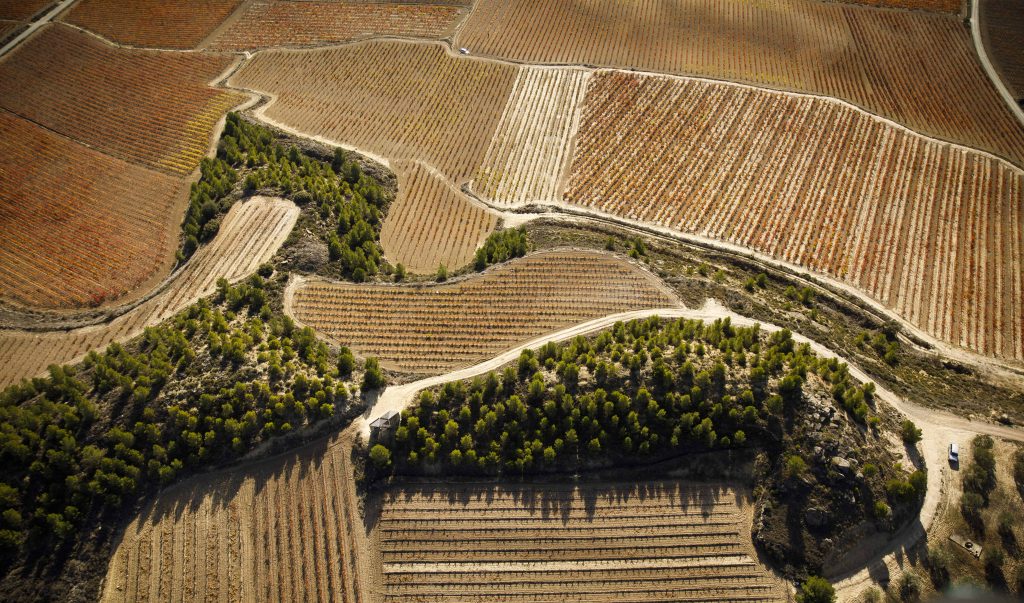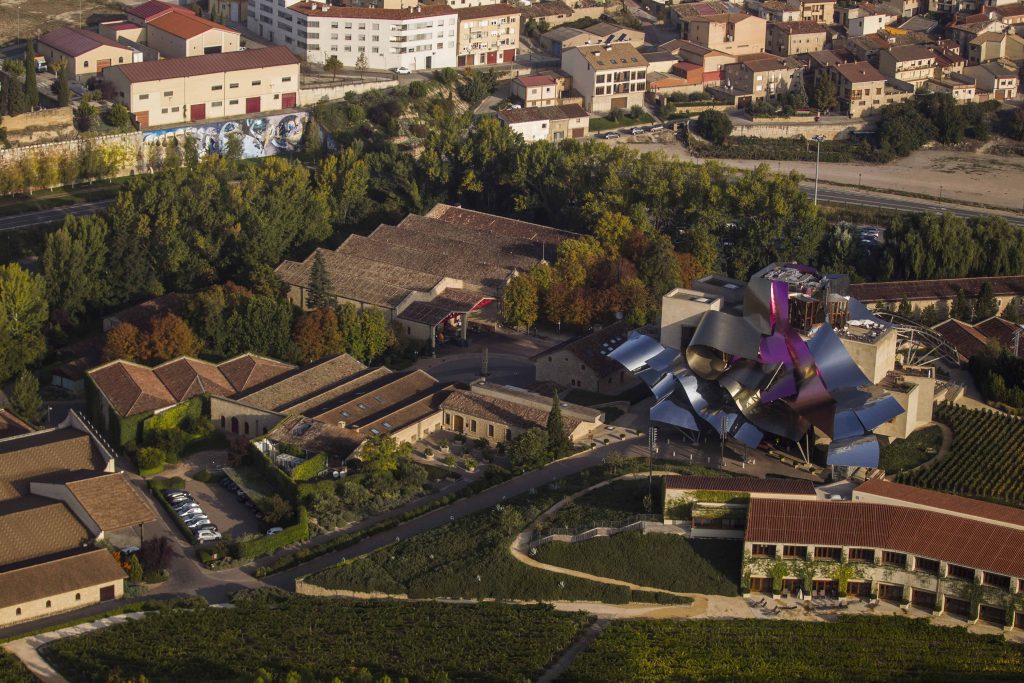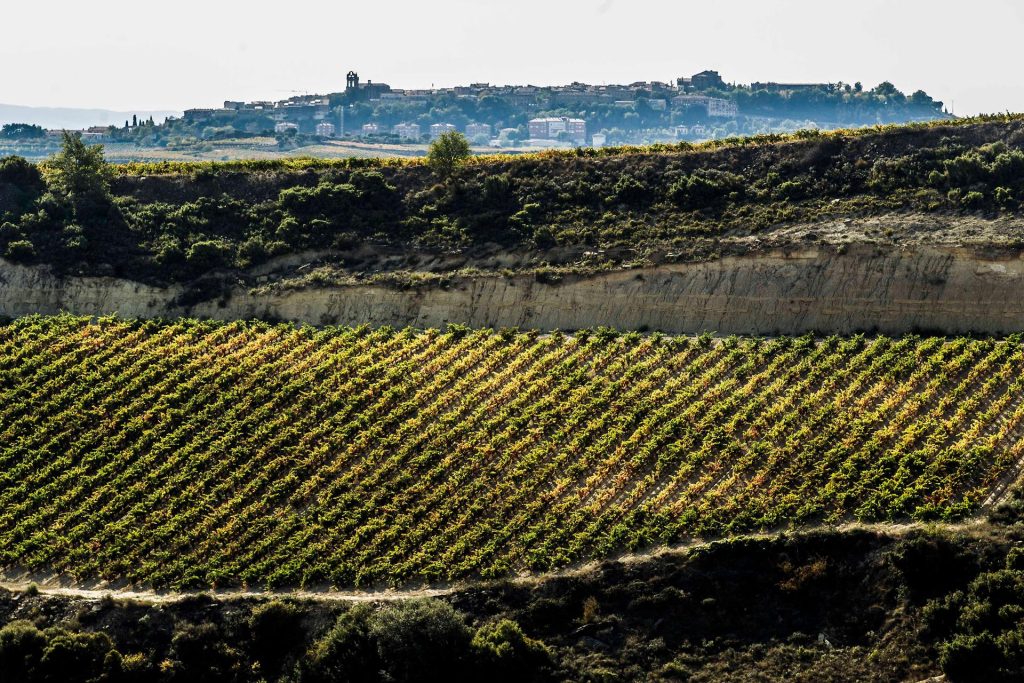 The vineyards in the terroir are located on terraces or small plots.
The vineyards in the terroir are located on terraces or small plots and They are particularly affected by the Atlantic climate, dry and sunny, as well as by the Sierra de Cantabria, that protects them from the cold and the humidity of the Cantabrian Sea. The Fohen effect, that creates a dense cloud over the mountains and a favourable wind for this mostly south-oriented wineyards is found on this mountain range, resulting in wines with unique and distinctive aromas that represent the values of this land to perfection.
Soils in this vineyard area are 95% made of clay-limestone.
The Atlantic climate in the Rioja Alavesa, located further North, brings more humidity to its terroirs and generally colder temperatures than in the other two areas of Rioja, both in summer and winter.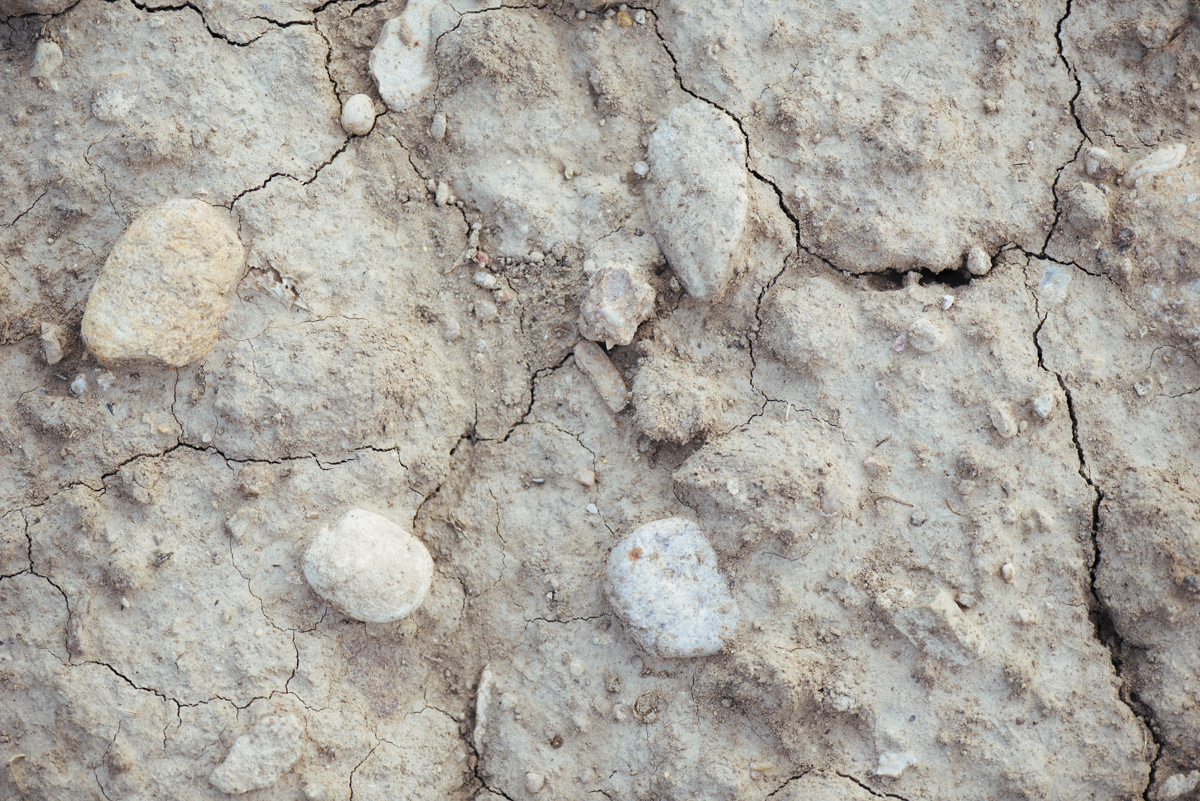 High amount of calcium that favours the creation of wines with 'body'.
As it is a balanced soil, it favours the strength of the growth of the grapevines, gives greater quality to wine and it is ideal to grow the Tempranillo grape.
Clay-limestone soils