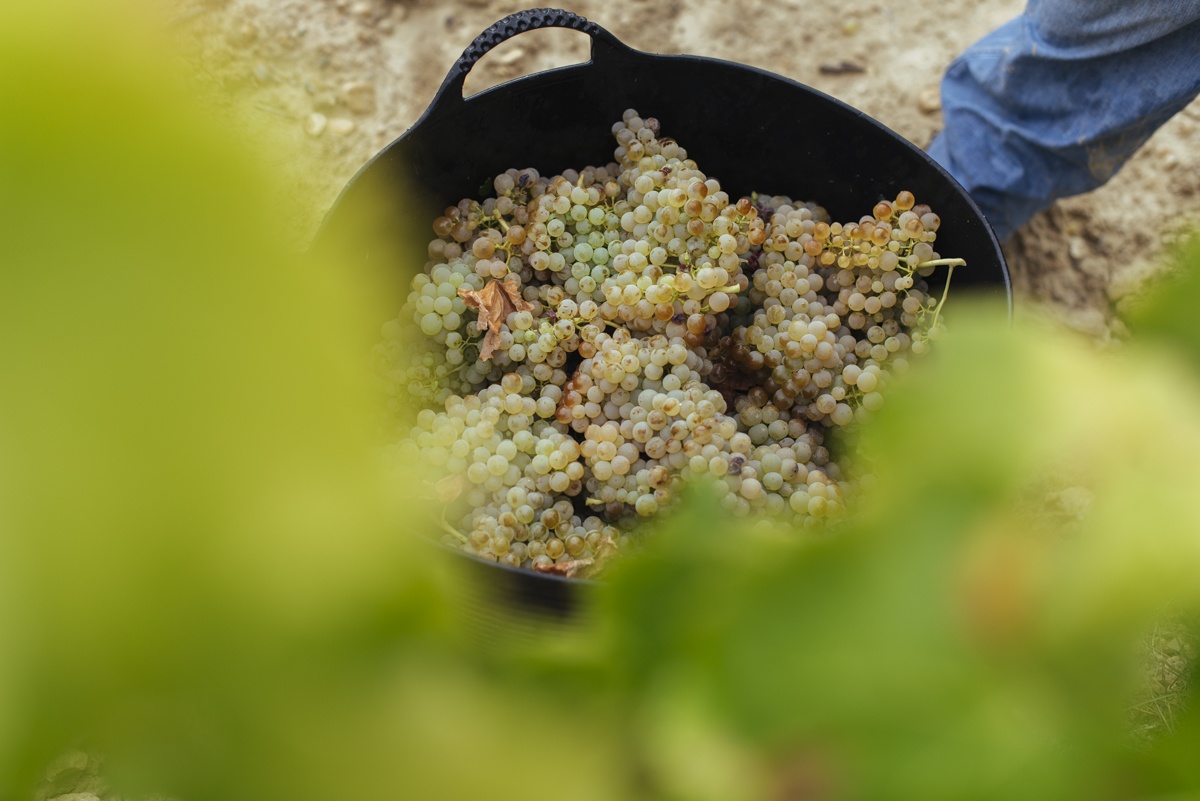 The Plenary Committee of the Regulatory Board of Rioja DOCa (Consejo Regulador de la Denominación de Origen Calificada Rioja) has officially classified the uncertain 2018 vintage as 'Good'.
The technical team were keen to highlight in particular the great quality of the white wines of the vintage. 
The stringent quality control process saw over 5245 samples tasted, ensuring that wines labelled under the Rioja DOCa classification continue to be a benchmark for the highest quality wines.  
2018 was officially classified as a 'Good' vintage by the Regulatory Board of Rioja DOCa as a result of positive progress in the vineyard towards the end of the vegetative cycle.  The vintage was marked by unpredictable weather conditions which although didn't have a big impact on a general level, nonetheless led to uncertainty in the vineyard and the occasional threat of mildew. The unpredictable weather conditions meant diligence was needed in the vineyard to maintain the health of the grapes and highlights the importance of continued hard work in the winery to keep quality levels high.
The official recognition of the vintage as 'Good' is the result of a rigorous and fully transparent quality assurance process which involved analysing and tasting all wines destined to be released on the market.
The quality control process starts in the fermentation tanks from where the Board technicians collected more than 5,245 samples that were subsequently tasted by 150 professionals.
In total, 332.64 million litres of the 2018 harvest have obtained the right to be certificated as wines protected by the DOCa Rioja (28.94 white, 16.37 pink and 287.33 red).
The objective of the quality control process is to 'certify the quality of all the wines to ensure they are an indisputable and honest reflection of the character of the vintage' cites Pablo Franco, director of the Control body of the Consejo Regulador DOCa Rioja. The quality requirements for a wine to be labelled under the Rioja DOCa classification have become stricter in recent years, with the aim of ensuring that Rioja continues to be reference point for quality wines.
Among the characteristics that define the average profile of the wines from the 2018 harvest, whose average alcohol level is slightly lower than in previous years, of particular note is the refined quality of the reds which possess intense and vivid colours, as well as a harmonious palate. The Plenary Committee of the Regulatory Body was also keen to underline the great quality of the white wines of the vintage, in particular the character and personality of the indigenous varieties of Rioja which have produced wines with great aromatic intensity and an excellent structure in the mouth.