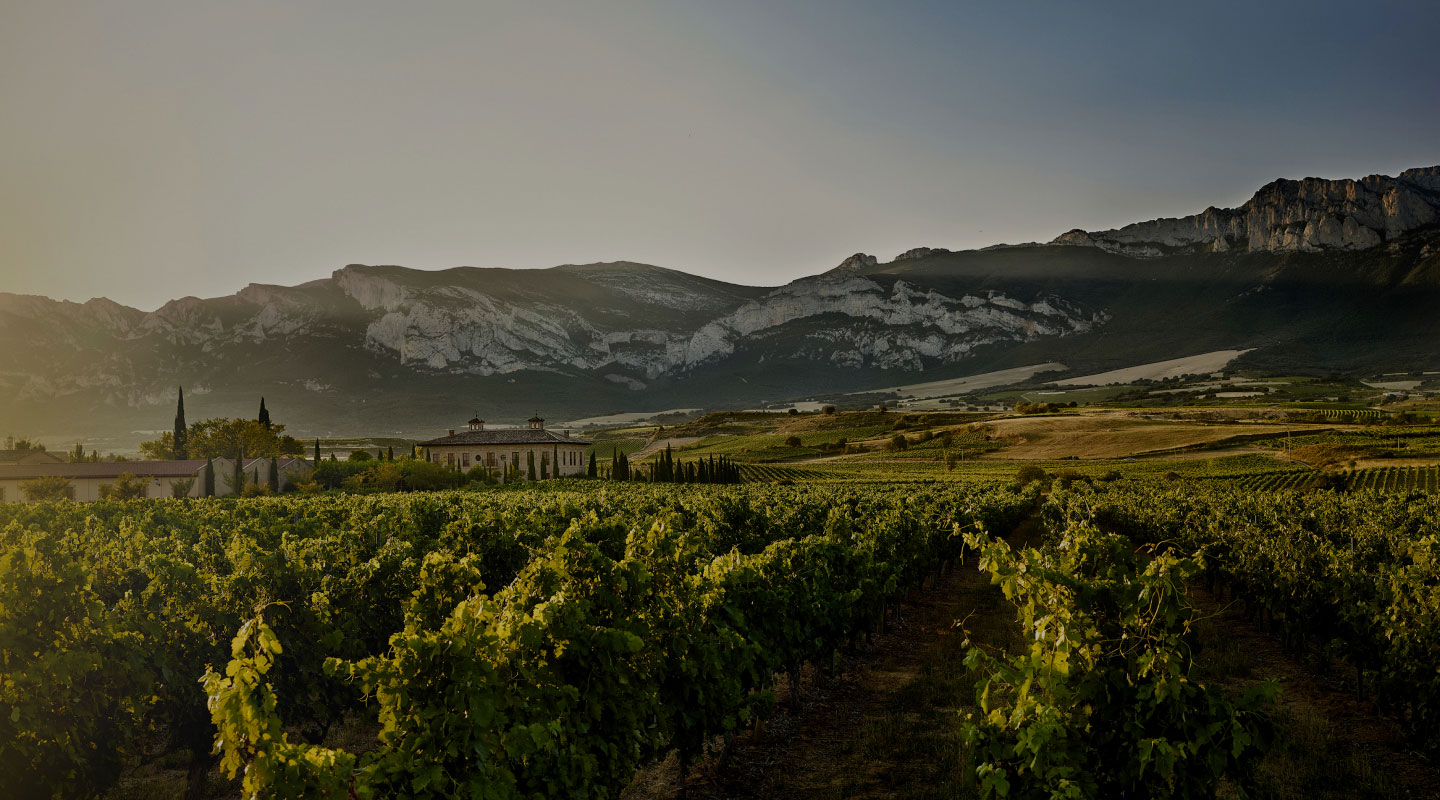 Production areas
100km of diversity
On
both
sides
of
the
Ebro
river,
the
Qualified
Designation
of
Origin
Rioja
is
divided
into
three
large
areas:
Rioja
Alta,
Rioja
Alavesa
and
Rioja
Oriental.
Three territories which, thanks to their particular characteristics, give rise to an immense variety of wines with their own personality.
From Tormantos to Alfaro, the western and eastern limits of the territory, there are 100 km of distance, two different climates (Atlantic and Mediterranean) and an immense variety of ways of making wine.
The maximum width occupied by vineyards is 40km. When arranged in successive hillside vineyards, they reach a maximum altitude of about 900m.
Each of the more than 66,000 hectares is a particular ecosystem that makes QDO Rioja a unique territory in the world whose essence, past, present and future exude the word wine.
571 wineries are spread over 144 municipalities in 3 different Autonomous Communities (118 in La Rioja, 18 in the Basque Country, 8 in Navarre), plus one winery in Castilla y León, make up QDO Rioja.
THE TERROIR · THE TERROIR · THE TERROIR
The territory of QDO Rioja is a natural region with a particular climate and geological characteristics that make it an ideal place for vine growing. Rioja stretches for almost 100 km, from west to east, on both sides of the river Ebro, in 7 valleys formed by its tributaries with their own microclimates, which makes our land a place with an extraordinary wealth of diversity of terroirs and, therefore, of wines.