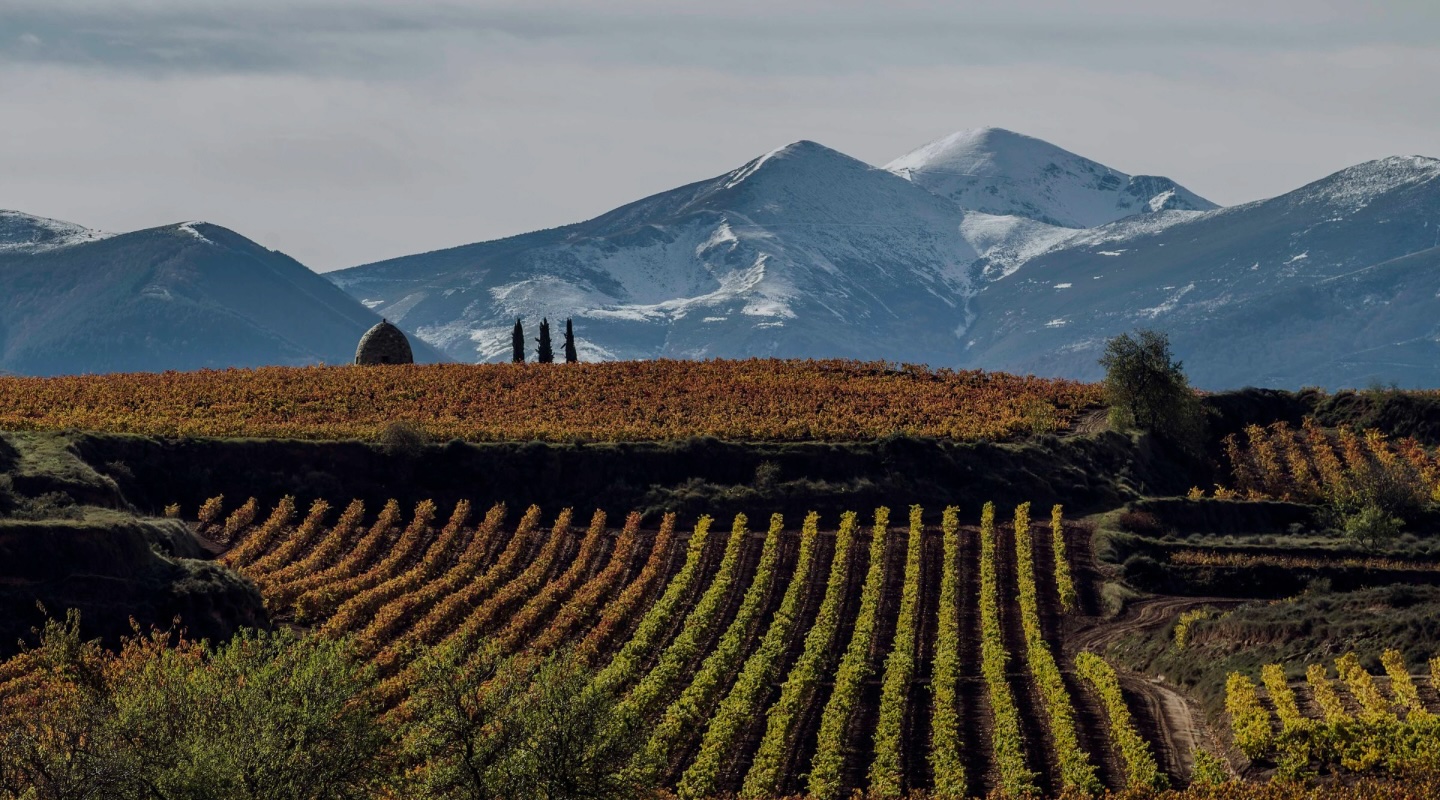 Enotourism in Rioja
Welcome to the land of the 100 km of contrasts
Discover
a
land
where
wine
will
guide
your
experience.
Because
in
Rioja,
we
live
by
and
for
wine.
Wine
articulates
our
culture,
our
relationships...
wine
has
drawn
our
landscape
and
shaped
our
buildings
and
our
villages,
dotting
them
with
incredible
contrasts.
Thanks to wine, in our towns, tradition and avant-garde, history and innovation go hand in hand; authentic temples of modern architecture are erected among wineries and centuries-old cellars, and large firms coexist with the enthusiasm and passion of small family projects. Staying in Rioja, one can get lost in the countryside and plunge into the hustle and bustle of our large towns and cities in the blink of an eye.
Whether you are a wine expert or just a wine lover; whether you are traveling with your partner, family, or friends, there is a Rioja winery for you…
Rioja, endless source of experiences
A balloon flight over a sea of vineyards? Better yet, a bike ride? A picnic in the guardaviña (an ancient stone building) with your friends after making your own wine? A yoga and spa session in a wine cellar?
You can also enjoy our nature with a kayak, watch the stars with a wine tasting at night after having become a winemaker for a day, harvest with your family or go into the cellars to discover a world apart; those are some of the plans we have for you; any of them goes perfectly with our wines.
The adventure you are looking for is in Rioja.
More than 200 wineries for a unique wine tourism experience
Over 600 planes to discover the cathedrals of wine in Rioja. Recovered, hidden in mountains or grouped by neighbourhoods. Family-run, urban, avant-garde, sustainable, traditional, with an amazing architecture or just to delve into history.
The contrasts can also be seen in the 200 wineries that can be visited in Rioja, which open to the public to offer unique cultural and leisure experiences.
Dare to enjoy the diversity of Rioja, jumping from winery to winery; all of them different. Which one would you start your trip from? #ViveRioja
Enjoy a unique landscape
Mountains but also valleys. Rivers, but also dry land. Wild forests, but also many terraced vineyards; wonders and contrasts of nature that come together in 100 kilometres of DQO.
It is amazing that such a small territory can hold so much; so many climates, so many soils, so many villages and magical corners, so much biodiversity and so many wines as different in character as its land; Rioja, one place and a thousand spots.