Rioja launches the first "fast track" wine course to enjoy its wine (even) more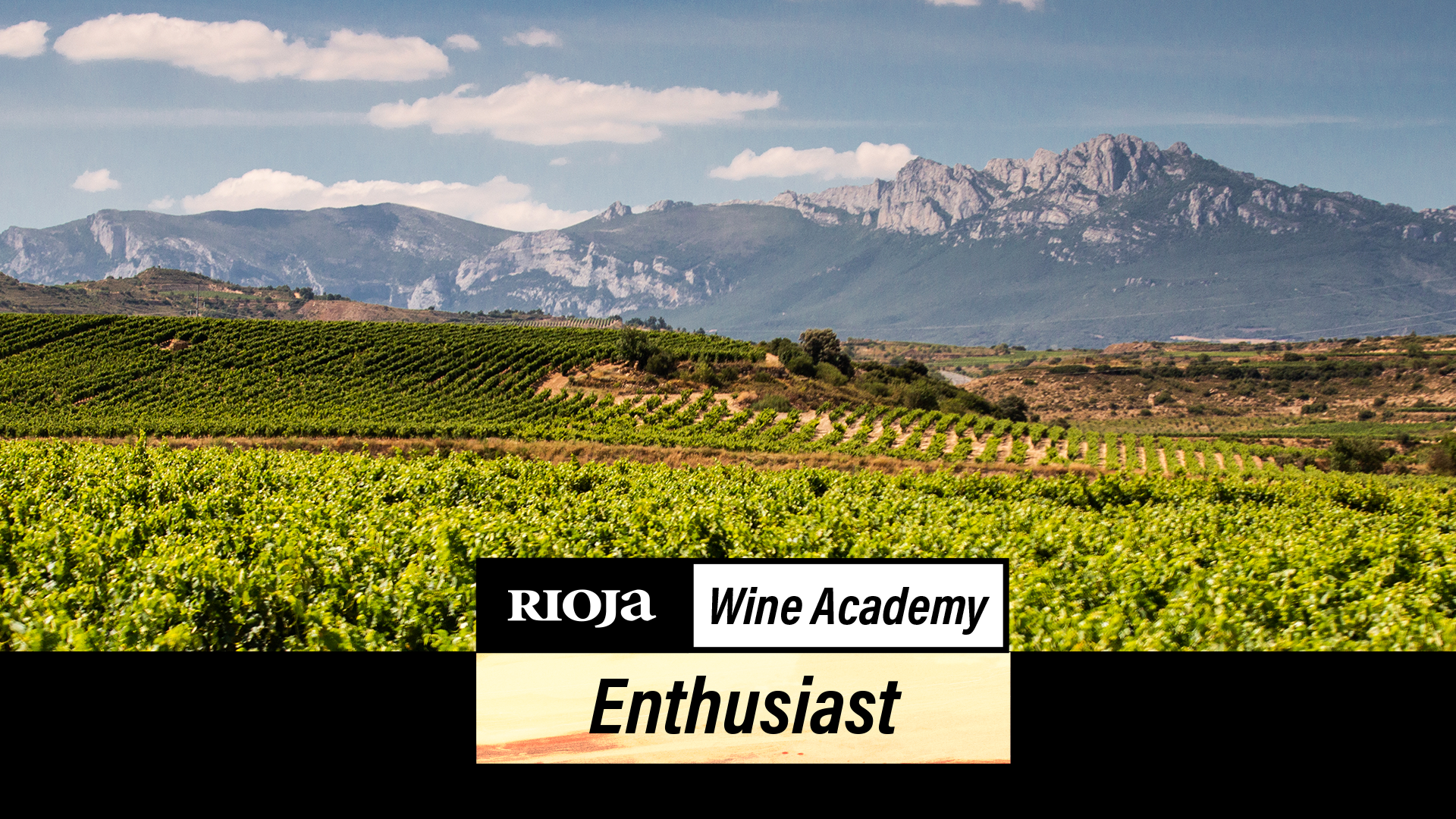 In just four hours of free online training, the new "Rioja Enthusiast" introductory course builds a solid foundation to read a wine label, distinguish between grape varieties and wine styles, or choose the best pairing in a restaurant.
Aimed at consumers and a non-expert public, students who successfully complete the training will obtain the official certification from the Rioja Control Board.
With this new training, Rioja Wine Academy completes its offer of 6 courses and positions itself as a benchmark in wine education, with more than 20,000 registrations from students of 125 nationalities.
Rioja Wine Academy, an initiative by the Rioja DOCa Control Board to disseminate knowledge about Rioja and its wines, expands its training offer with the new introductory course "Rioja Enthusiast" for consumers and wine lovers, available in Spanish and English.
Offered free of charge through the Control Board website as of today, this is the first program aimed at an audience with no previous wine knowledge but who wishes to learn and delve into the culture of Rioja. With this purpose, "Rioja Enthusiast" is structured into four chapters, each lasting approximately one hour to complete, which helps to appreciate the diversity of the region, understand the different styles of wines, labeling, and specialized terms, or discover different types of wineries in the region.
Specifically, the course is divided into the sections "Discovering Rioja", "Exploring the Diversity", "Choosing a Rioja" and "To Visit and Enjoy Rioja". It includes dynamic and interactive content to learn in an enjoyable way. Once the course begins, there is no deadline for completion, so each student can complete the course at their own pace, without a time limit.
After completing the course, the student will be able to choose a Rioja in a restaurant or wine shop with more confidence and will have a more complete vision of the wine region. This will enable them to better enjoy the region and put their knowledge into practice when visiting it, discovering first-hand why it is the most visited wine region in Spain. In addition, those who complete the training and exam will receive an official certification from the Control Board.
The program also serves as a basis for subsequent specialized training courses on the Rioja Wine Academy platform to continue deepening and acquiring knowledge.
In this way, Rioja Wine Academy expands its range of online courses —six in total, all available free of charge—and brings the pleasure and joy of Rioja wine to a less specialized public, positioning itself as a benchmark in wine education for everyone; from consumers to wine professionals.
The Marketing Director of the DOCa Rioja Control Board, Iñigo Tapiador, points out that "for those who are not wine experts, understanding the depth of a region like Rioja can be overwhelming. This course helps you to feel comfortable when, for example, choosing a wine in a restaurant. Tapiador concludes: "We want to pass on the passion with which we work in Rioja to consumers and wine lovers, and we believe that wine education should be enjoyable and open to everyone. The new course meets both objectives".
Rioja Wine Academy has been operating since 2020 and the official school of the appellation has kept growing ever since. Today, its e-learning platform counts with more than 20,000 registrations from more than 125 countries. In addition to offering valuable training on Rioja and its wines, Rioja Wine Academy offers online courses on wine tourism, marketing and trade aspects, and other knowledge relevant to Rioja and its wines.