Tim Atkin declares himself 'in love with' Rioja after his two-week visit to the region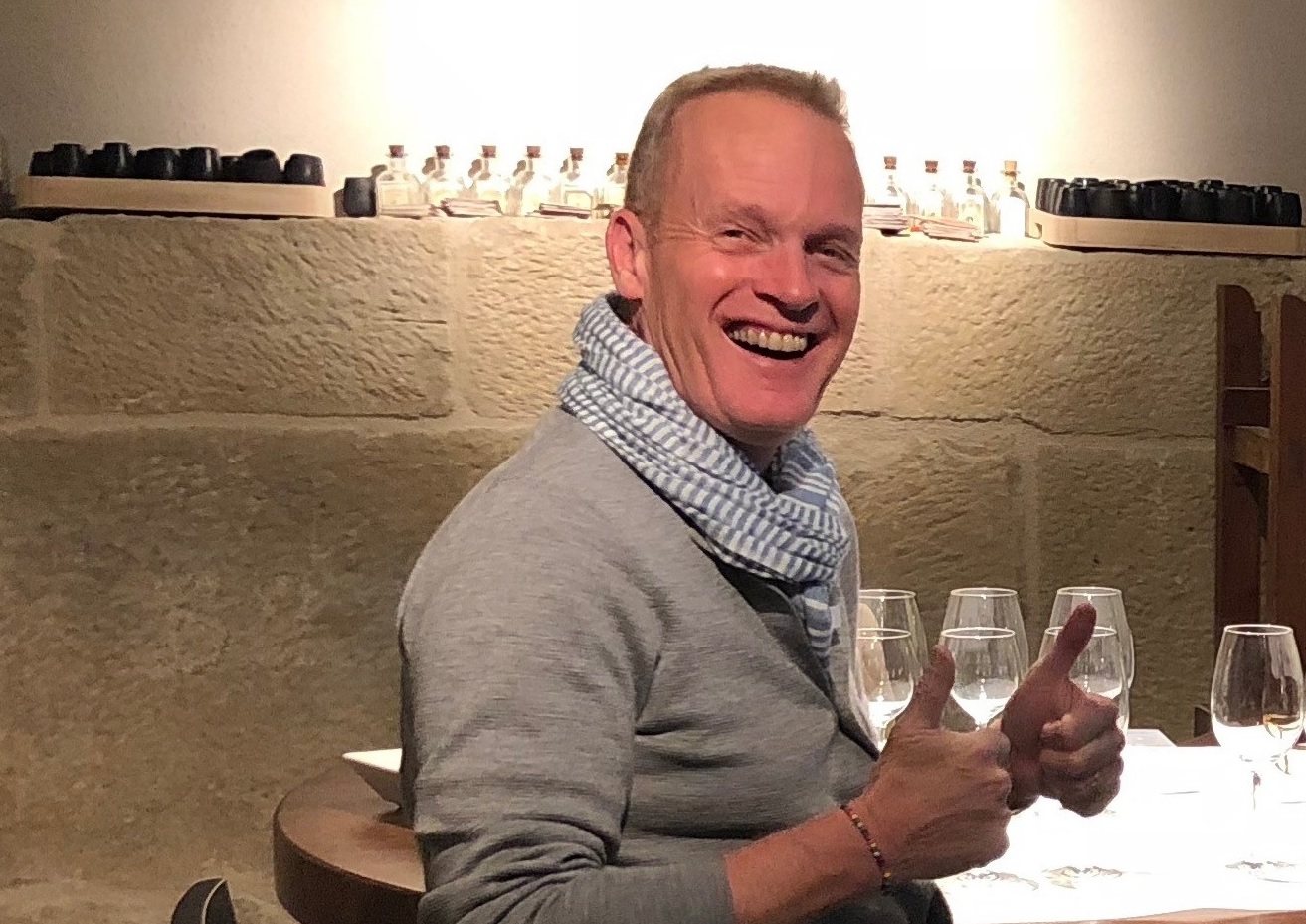 The well-known British wine influencer, Tim Atkin, has recently spent two weeks in the DOCa Rioja, taking in 95 wineries and tasting around 1,000 wines from 200 different producers.
As a new feature this year, the wine writer and Master of Wine cooperated with the Control Board in not only fulfilling a packed agenda of meetings with grape growers and winemakers but also conducting several group tasting sessions with some of the region's associations and cooperatives to expand his knowledge of the diversity of zones, wineries and brands in Rioja.
Two weeks offers a lot of scope. And if you don't believe that, then ask the famed British wine influencer Tim Atkin who, this year, for the twentieth time, covered the entire DOCa Rioja to prepare his special report for 2019.
Tim Atkin visited the Region on a tasting and fact-finding mission to learn for himself what's going on in the wineries of Spain's oldest winemaking region, with a clear objective in mind: "I want to continue discovering the region and the terroirs, getting to know the people and chatting with new winemakers, especially the new batch of up-and-coming young talents emerging in Rioja…"
Atkin, who knows the region like the back of his hand and visits every year during the harvest period, says that he "thoroughly enjoyed myself this time, and really appreciated the group meetings I had the chance to hold with the different wineries, associations and cooperatives, through which I managed to expand my outlook and spend time with numerous, and new, wineries and discuss all the new things going on in Rioja."
"Rioja is undoubtedly one of my favourite wine regions in the world, and it's always a pleasure to spend time here, particularly during the harvest, and even more so in this very complex year, as I've been able to learn a great deal about the expertise of grape growers and winemakers," said Atkin, who flew back to London last Sunday after two weeks of intensive work.
"Over these two weeks, and always in the company of a trusted driver, I've covered 2,500 km to visit 95 wineries. I've had the opportunity to taste almost 1,000 wines from 200 different producers. My trip this year has given me a much deeper insight into everything that's going on in a region that continues to demonstrate its dynamic nature, and thus gather fresh information for my next report, Rioja 2019."
Atkin, who also had the chance to have a meeting with the Control Board's president, Fernando Salamero, wanted to know more about the origin, terrain and new geographical indications, showing a particular interest in the new category of Viñedos Singulares, or unique vineyards.
The acclaimed Master of Wine bade an enthusiastic farewell to Rioja, claiming that he is "really looking forward to writing about all the interesting wines I've tasted and the changes taking place in Rioja," although we will have to wait until January 2019 to read his report.