Rioja wines arouse the interest of more than 33,000 young people attending 'Taste of Dublin'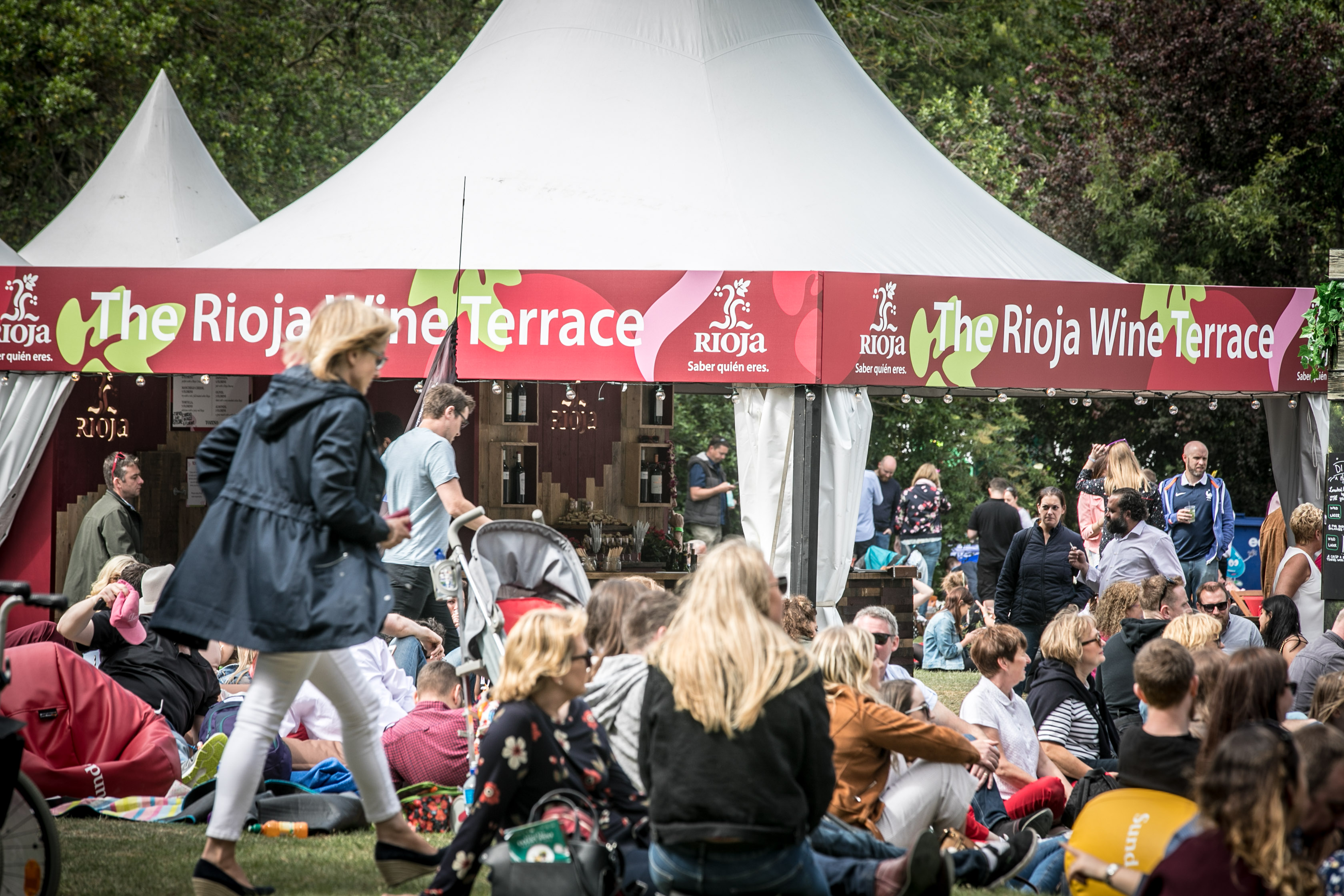 For the fifth year running, DOCa Rioja wines took part in the renowned Irish festival with their own stand known as the 'Rioja Wine Terrace'.
During the event, a total of 2,500 glasses of Rioja were poured along with a selection of tapas, rounded off with several seminars to inform the audience about Rioja.
For the fifth year running, DOCa Rioja wines took part in one of the most prestigious food festivals in Ireland, Taste of Dublin. Taste of Dublin. The event attracted 33,000 wine and food lovers from all over the country, mainly young people with an active social life and medium-to-high spending power.
As part of the Control Board's promotional and communication campaign, Rioja participated this week in Taste of Dublin with its own stand, which included a wine bar and relaxation area, in the central Iveagh Gardens in Ireland's capital city. Rioja offered attendees the chance to sample a wide selection of white, rosé, young red, Crianza, Reserva and Gran Reserva wines from the region along with a selection of tapas, while several live bands provided background music. The presence of the Rioja brand was complemented with an educational component, with various training sessions being given by the acclaimed wine expert Kevin Ecock, who was responsible for holding several masterclasses on Rioja for the more than 150 end consumers who signed up for the tasting sessions.
The Rioja Wine Terrace proved extremely popular, according to Ricardo Aguiriano, the Control Board's marketing manager, who highlighted "the predominant consumer profile at the event; young foodies, who have now become the number one objective of our campaigns. It was evident that Rioja wines are very popular among this segment, who place a particular premium on the quality, authenticity and diversity of our region and who are increasingly interested in the values and culture of the Wine Region."
The festival enjoyed the collaboration of the well-known tapas bar, Bar Tozino, which rounded off the whole experience by pairing the wines with well-known Spanish products such as Iberian cured ham, Manchego cheese, chorizo and other regional specialities.
This event was the first in a series of campaigns enshrined in Rioja's promotional plans in which the brand will be participating. Next summer, Rioja wine will continue to make its presence felt at the UK music festivals of Citadel (Lovebox) and Wilderness.