Rioja Wine Night in Berlin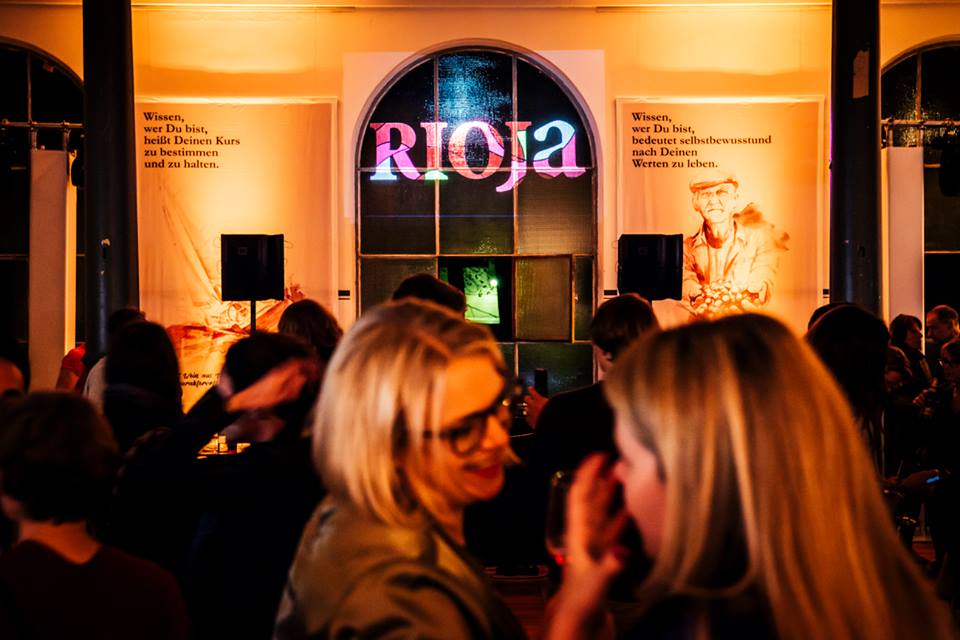 As part of the plan to promote Rioja wines in Germany, the second biggest market for Rioja exports, last weekend Berlin hosted 'The Night of Wine', an event which brought together over 60 trade professionals and almost 500 young food and wine lovers to sample the Region's wines at first hand.
Visitors had the chance to enjoy a broad representation of Rioja wines which, along with a range of tapas and some of the best sounds from DJ Johnny Hitman from Soul Stop, created a wonderful party atmosphere that lasted through to the early hours.
This was Berlin's first time hosting Rioja wines, and it did so in the biggest travelling wine bar in Germany. With a representative array of the top 100 Rioja wines (whites, rosés and reds), all selected by a jury comprising a panel of experts from the publishing house Meininger and led by the well-known Rioja expert and official Rioja educator, David Schwarzwälder, the portfolio was showcased to trade professionals and consumers in the popular Heeresbäckerei venue in the Berlin neighbourhood of Kreuzberg.
The wines were divided into five categories: Gran Reserva, Reserva, Crianza and Generic, and Whites and Rosés. To help people make their selection there was a group of Official Rioja Educators on hand who, accompanied by well-known sommeliers, dispensed advice to visitors and helped to explain the huge diversity and authenticity of Rioja wines.