Rioja stars in Madrid's top gourmet offering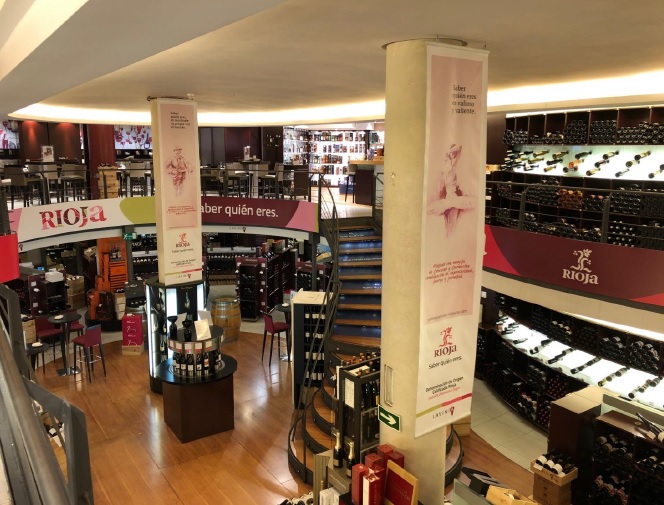 In the midst of the promotional campaign of its new global brand message, Saber Quién Eres (knowing who you are), the DOCa Rioja is launching Rioja Month for the ninth year running in one of Madrid's most reputable gourmet stores.
The activities in its promotional plan for Spain are geared towards educating consumers and promoting the quality and diversity of its wines.
As is customary around this time of the year, Rioja is underlining its commitment to its biggest market, Spain, by means of an ambitious promotional campaign to showcase its wines in the autumn months at the leading gourmet establishments in Madrid. This October it is the turn of Lavinia, one of the capital's most renowned gourmet food and wine establishments, to host Rioja Month.
From 8 October to 18 November, customers can enjoy a number of genuinely Riojan experiences. Activities are aimed at consumers so they can meet up with winemakers and learn about the stories behind their wines, and include seminars, tasting sessions, conferences, showrooms and pairing menus, all attended by representatives of the Designation of Origin.
Ricardo Aguiriano, the marketing manager, notes that this campaign "rounds off the Saber Quién Eres campaign, Rioja's new brand message, that highlights the authenticity of the region through its values, tradition, diversity and origin. Rioja, which has always been associated with healthy eating and quality wine tourism, has become the destination of choice for foodies and wine lovers. By choosing Rioja, consumers demonstrate that they know who they are, as the multiplicity of concepts embodied by Rioja reinforces the fact that it is a time-honoured brand that is also the choice of discerning young people today."