Growing interest in Rioja in China's interior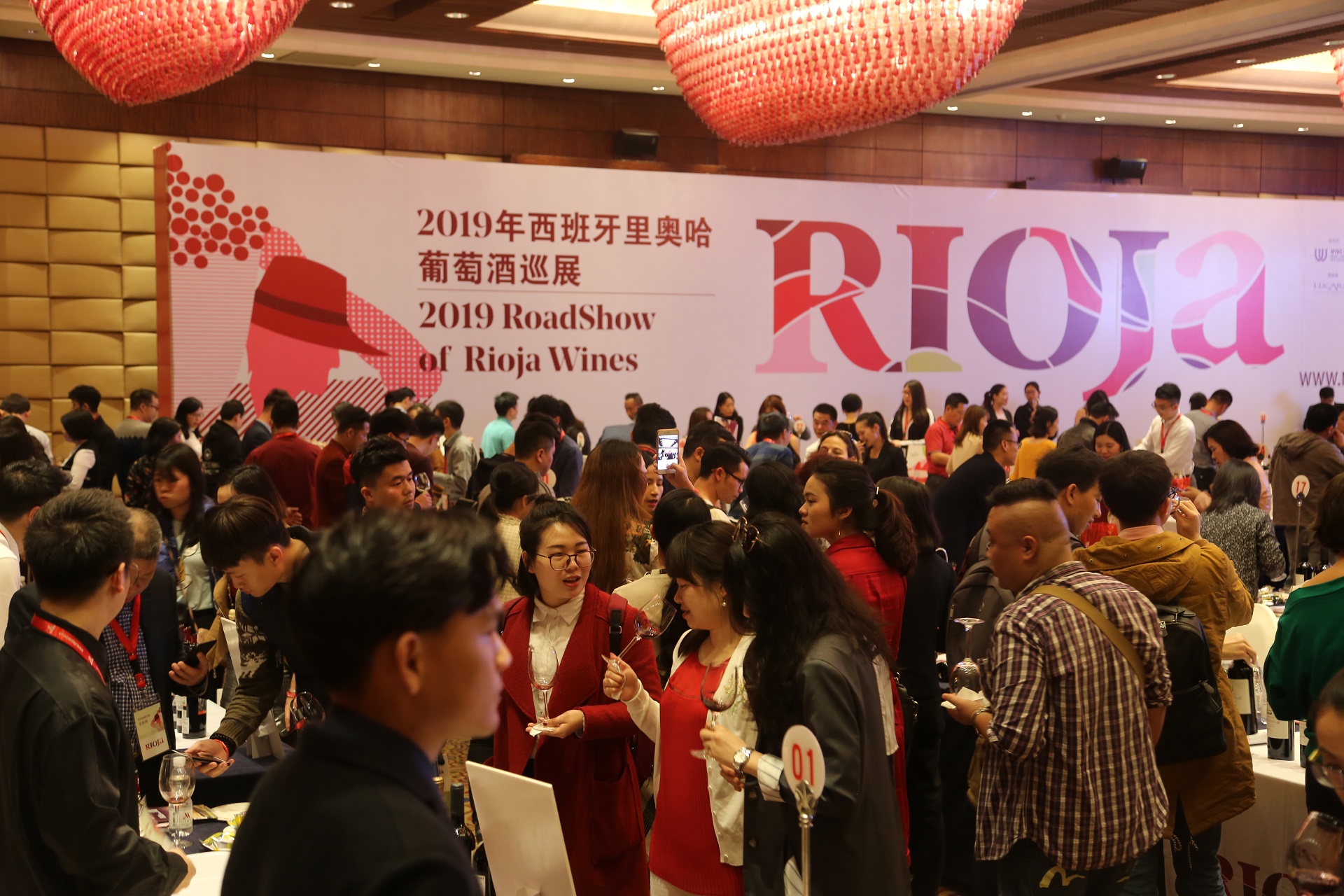 Rioja wines are once again on tour in China, as part of the activities organised by the Consejo Regulador DOCa Rioja for the Asian market. The cities of Kunming (Yunnan) and Nanning (Guangxi), both in the south of the country and with an emerging wine market, hosted the annual Rioja Roadshow at the end of June.
This type of activity makes it possible to promote the brand in the country's interior markets, which are less established and have greater potential for growth. The campaign offers tastings and seminars with the aim of improving Rioja's positioning and increasing awareness of its image. It is an opportunity to present the wines as part of an established event, and works as a showcase for Rioja, creating opportunities to find new distributors and customers in the aforementioned cities.
The response to the event was unprecedented, with 300 wines from 62 wineries coming together on a tour hosting more than 500 trade attendees. The event brought together more than 250 people in Kunming and more than 300 in Nanning, including leading importers, distributors, retailers, educators and significant media from each of the markets.
The tour included a large tasting open to professionals, and a seminar showcasing the best of Rioja, with a particular focus on the Reserva and Gran Reserva categories. The event was hosted by Vincent Xu, a certified Rioja official educator, who focussed his message on communicating the diversity of the region's wines "through the intrinsic values of tradition, diversity and origin, attributes that represent the true DNA of Spain's oldest DOCa region".